Posted by jomaxx in : health care news, medicine, Patents , add a comment
The Top 10 Medtech States
Great read
Source: top-us-medtech-states.original.pdf
Posted by jomaxx in : Uncategorized , add a comment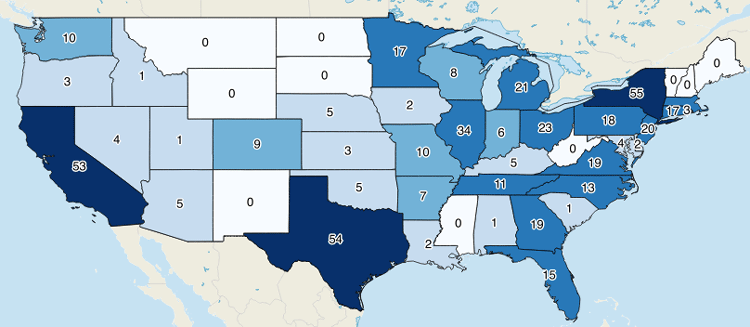 Texas passes California and neck and neck with New York. Favorable tax policy encouraging businesses to move to Texas
Posted by jomaxx in : Tax Policy, Uncategorized , add a comment
Jacobs Engineering Group Inc. (NYSE:JEC) announced today it has moved its headquarters from Pasadena, California to Dallas , expanding its current footprint in downtown Dallas' Harwood Center. Pasadena served as Jacobs' headquarters since it was founded by Dr. Joseph J. Jacobs in 1947. This Smart News Release features multimedia. View the full release here: http://www.businesswire.com/news/home/20161024005511/en/ Dallas Area Rapid Transit (DART) Rail Station at Terminal A, Dallas/Fort Worth International Airport , TX, USA. (Photo: Business Wire) Jacobs Chairman and Chief Executive Officer Steve Demetriou recently moved to Dallas along with several other key executives. With the new headquarters, the company employs more than 700 people in its Dallas and Fort Worth offices. Demetriou said, "Jacobs had a long and successful history in Pasadena and will continue to employ more than 1,500 people in Southern California . Although our headquarters has relocated, we will maintain a strong
Source: Jacobs – Jacobs Relocates Global Headquarters to Dallas
Posted by jomaxx in : health insurance, health insurance reform, health reform, Hospitals, Insurance, insurance access, Medicare, politics, VA System , add a comment
Aetna becomes the latest of the major insurers and participants in the ACA (Affordable Care Act) exchanges to indicate that enough is enough. With estimated losses exceeding $400 million and mounting, they appear ready to cut their losses and leave the ACA exchange "marketplace".  This follows on the trend of other large health insurers such as United Health in limiting or ending their participation in the exchanges. Some 85% of those insured on the exchanges require government subsidies to pay their premiums. Therefore they are unlikely to be able to afford to buy individual policies outside of the exchanges.
The cynical perspective is to say we told you so regarding the ACA. Indeed their is every reason to believe that the ACA as crafted was designed to fail, thus facilitating the crisis needed for the advocacy of single payer system. This is certainly a reasonable belief given that the bill was essentially written by advocates of single payer.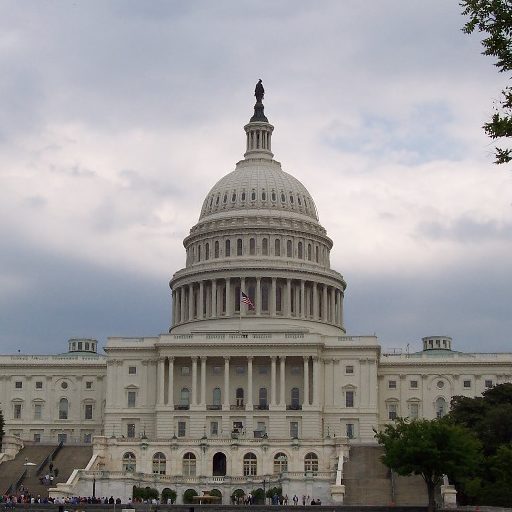 Realizing that they could not achieve that goal, the bill as written was overly complex, voluminous (i.e. "pass it to see what is in it") and too far reaching in its format. All of this was a faint to get a bill passed, even thought it was a totally partisan action, so that a box could be checked by the president and administration allowing them to say they had passed health reform.  However, it was not totally meaningful health reform.
True health reform would have required a realignment of systems across the board. This would have included the possible expansion of Medicare (to say age 60), the expansion of eligibility for Medicaid and a national marketplace for health insurance. Basic regulation of health insurers nationally to include all subscriber eligibility, sales across state lines, removal of limits on annual and lifetime coverage, as well as premiums based on TOTAL population insured ratings instead of group rating could have made a real difference. This would also have included the VA (Veterans Administration) System so that veterans could receive routine, not combat related care, at any clinic, facility or hospital via a VA Health Insurance program. That would of course need to be combined with a reorganization of the VA Hospital System, which is often top heavy, overly bureaucratic and frequently offering redundant services that are available in the surrounding community in a more timely and efficient manner.
Suffice to say that the changes needed to make a true health insurance marketplace viable do exist without resorting to the "easy", but in the end likely unwieldy, single government payer model. Real health insurance reform is possible but the political will to do it may be lacking now and the for the foreseeable future.
Posted by jomaxx in : health care news, health care reform, health insurance, health insurance reform, health reform, politics , add a comment
This is because we were told to pass the bill to find out what is in it, thank you Ms. Pelosi. Click on headline to view the NBC news report (courtesy John Stewart).
Those of us who read the bill knew this train wreck was coming and it will keep coming when up to 90 million + loose their coverage as employers drop coverage once their one year, politically motivated waiver, ends.
This President is not a leader.  He abdicated the plan to Congress and likely did not even read it himself . . . either that or he did read it and purposely "mislead" the public.
It ain't over folks . . .
Posted by jomaxx in : health care reform, health insurance, health insurance access, health insurance reform, health reform, Physicians , add a comment
After the last election this site argued that the Affordable Care Act (ACA) was doomed to suffer major problems [1] .  Well, here we are, for better or worse in the midst of the chaos.
It is now estimated that as many as 10-15 million Americans who had individual policies will see them cancelled by the end of 2013.  It is also now very clear why President Obama was willing to give a one year waiver to business as it is estimated that perhaps as many as 90 million Americans covered by employer plans will be cancelled when the waivers expire at the end of 2014.
The prospect of some 100 million plus Americans "not being able to keep their insurance or doctor" is a far cry from the often repeated promise that if you "liked your plan you could keep it".  It was known from day one, in 2010, that this was not the case and embedded within the voluminous ACA's 2,200 plus pages (and now 15,000 plus pages of regulations) was the nail in the coffin for all of these plans.
We now  know that so-called grandfathered  plans were sabotaged by the fact that almost any change in the policy made by a subscriber would void it's grandfathered status and thus lead to cancellation.
On top of that, claims as to the cost savings over the next decade appear to be not only exaggerated, but bogus.  Most now expect costs to surge and the ACA to add to the deficit and debt over the next decade.
What can be done?  Well, at the least we need to begin the campaign to "fundamentally change" the ACA if not eliminate it. That would begin by expanding policy options, including Health Savings Accounts (HSA) account options in some form on all accounts to encourage individual responsibility and self-reliance.
The "other shoe" that is just beginning to fall is the number of physicians that will refuse ACA insurance and the number that will retire or limit their practices.  This, along with the expansion of Medicaid and ACA policies will flood the market and create extensive waiting times and ques for services.
The downward spiral of government intervention in healthcare has begun.  We can only hope to make changes early enough to prevent total collapse, which is the goal of many on the left, so that their much cherished single payer (read government-run and controlled) health system can be forced on the public.
Health care reform law goes forward, but problems loom
Posted by jomaxx in : health care reform, health insurance, health insurance reform , add a comment
It appears that health insurance interests will need to refocus efforts at the state level … all 50 states that is. As the ACA (Affordable Care Act) moves forward after the recent election, states are moving (some at least) to set up health insurance exchanges. This means that health insurers will now need to focus on state legislatures as well as Congress and the federal health agencies in Washington DC. The Washington Post outlines the issue in the story linked below.
After election, health care lobbyists tweak strategy
Posted by jomaxx in : health care news, health care reform, health insurance, health insurance access, health insurance reform, health reform, Insurance Profits , add a comment
Now that the election is over, major overhaul or overturn of the ACA (Affordable Care Act) seems unlikely.  Accordingly, focus is shifting on how to implement the law in a manner that can actually work, as well on plans to amend the ACA to make it more realistic, palatable and functional.
In the end, the ACA will create a new complex bureaucracy which will be added to the already overly large and complex bureaucracy that already exists in the public and private sector.  The immediate focus is the set up so-called health exchanges within each of the states.  This has created  confusion both with states and insurers.  The federal government has yet to issue guidelines on what it considers essential elements of the types of plans which will be offered on the exchanges. Also, they have not indicated how they intend to formulate the premium structure outlined in the law.  Currently, the only premium guideline suggest a maximum mark up of 3x on premiums paid by older subscribers as compared to younger ones.  Yet, there is no definition regarding ages to use in the guideline.
The sad  part is that both of the issues need not exist at all.  The exchanges are being used because regulators (state and federal) will not move to an open market for health insurance. Such a market would be nationwide, allowing purchase of health insurance across state lines, as well as mandating guaranteed coverage for all applicants (meaning no exclusions, no pre-existing conditions etc).  Such a plan would eliminate the need altogether for these cumbersome exchange networks.
In terms of rate setting, state and federal regulators need only institute a single premium strategy which means that premiums are based on the totality of all subscribers which an insurer has in its market. This simple change (meaning no rating by age, groups or employers) allows premiums to  be set purely on a revenue needed basis with costs spread evenly amongst the subscribers.  Thus, some will pay a bit more and some a bit less, but the group rating nightmare which currently plagues health insurance would be eliminated.
Private health insurers are already mandated by the ACA to spend at least 80% of all premiums on actual health care. So the format to implement changes in rating policy industry wide already exists.  This site has argued from day one for a regulated utility model for health insurance with a gradual decrease in federally run health care programs.  In the long run, the budgetary issues facing Medicare and Medicaid would benefit from such an approach.
So the ACA moves along, and with it real problems . . . for which real health reform solutions do exist . . . if only the politicians would implement them . . .
With Obama Re-Elected, States Scramble Over Health Law – http://www.nytimes.com/2012/11/09/health/states-face-tight-health-care-deadlines.html?pagewanted=all&_r=1&
Obama's reelection cements his healthcare law – http://www.latimes.com/health/la-na-healthcare-analysis-20121109,0,6639904.story
Republican governors scramble over next Obamacare steps – http://www.washingtonpost.com/blogs/ezra-klein/wp/2012/11/08/republican-governors-scramble-over-next-obamacare-steps/
Posted by jomaxx in : health care reform, health insurance, health insurance access, health insurance reform, health reform, insurance access, Uncategorized , add a comment
Under the new Affordable Care Act (ACA) parents may keep their children on their own health insurance until age 26.  Once they turn 27 they are on their own, unless they are a full-time student.  The irony of this aspect of the ACA is that it should not matter how old a family member is in order for them to remain insured. Once again, this is all merely an attempt to force persons into distinct rating classes that will allow health insurers to more easily manipulate premium structures to maximize profits.
If health insurers would adopt "all enrollees rating" processes, then it would not matter what age an individual is or if they were on a group or individual policy, much less their parents policies.  It is time to force health insurers to make the logical jump to open access coverage, with reviewed premium structures and a demand that they move to an all insured methodology when it comes to rating.
Posted by jomaxx in : health care news, health care reform, health reform, Hospitals, medicine, patient care, Physicians, Public Health , add a comment
Is performance or reputation more important?
Does reputation equate to performance?
Are the data being measured of real patient care value?
A new report released by the Joint Commission on Accreditation of Hospitals (JCAH) suggests that on a variety of fronts hospitals are doing a better job of patient care. They looked specifically at five areas of care: heart attack, heart failure, pneumonia, surgical, children's asthma.  The report shows that in terms of several quality measures, such as administering antibiotics in a timely manner to surgical or ICU patient, giving aspirin to heart attack patients on admission to the ER and the like, overall hospitals have improved in last couple of years.
The new report identifies 405 hospitals out of over 3,000 (14%) accredited by the JCAH.   Those selected had to achieve a compliance score of at least 95% in one or more of the five key areas monitored during this review.  Some hospitals achieved these scores in only one category, others in two, three or more.  The complete list has been published.
Of note is the finding that none of the 17 medical centers listed by U.S. News & World Report on its "Best Hospitals Honor Roll" this year are on the Joint Commission's list of 405 hospitals that received at least a 95% composite score for compliance with treatment standards. About one-third of a hospital's score in the U.S. News methodology is also based on its reputation as gauged by a survey of physicians.
The findings bring into question how deserving these institutions are of their reputations.  Still other measures of quality are out there including Medicare's Hospital Compare site which lists among other things, mortality and morbidity rates for hospitals based on Medicare data.
It should also be noted that many hospitals that did not make this list still scored very highly and only missed the list by a few percentage points.  In fact it could well be that the difference in some cases was not performance at all, but simply lack of detailed documentation, which is really all JCAH and Medicare can go by in their respective data compilations.
The entire "science" of medical comparative outcomes is still really in it's infancy, with many confounding factors needing to be considered and analyzed to achieve a true picture of outcomes and valid comparisons between facilities and treatments.  Still, it is clear that with increasing data collection, better analytical evaluation can be undertaken and a more informed patient and provider population will result.
Report Finds Improved Performance by Hospitals – http://is.gd/STHqr4
2010 Top Performers on Key Quality Measures – http://is.gd/YK09jV
Hospital Compare – http://is.gd/QfMaQ9