Posted by jomaxx in : health care news, health care reform, health insurance, health insurance reform, health reform, politics , add a comment
This is because we were told to pass the bill to find out what is in it, thank you Ms. Pelosi. Click on headline to view the NBC news report (courtesy John Stewart).
Those of us who read the bill knew this train wreck was coming and it will keep coming when up to 90 million + loose their coverage as employers drop coverage once their one year, politically motivated waiver, ends.
This President is not a leader.  He abdicated the plan to Congress and likely did not even read it himself . . . either that or he did read it and purposely "mislead" the public.
It ain't over folks . . .
Posted by jomaxx in : health care reform, health insurance, health insurance access, health insurance reform, health reform, Physicians , add a comment
After the last election this site argued that the Affordable Care Act (ACA) was doomed to suffer major problems [1] .  Well, here we are, for better or worse in the midst of the chaos.
It is now estimated that as many as 10-15 million Americans who had individual policies will see them cancelled by the end of 2013.  It is also now very clear why President Obama was willing to give a one year waiver to business as it is estimated that perhaps as many as 90 million Americans covered by employer plans will be cancelled when the waivers expire at the end of 2014.
The prospect of some 100 million plus Americans "not being able to keep their insurance or doctor" is a far cry from the often repeated promise that if you "liked your plan you could keep it".  It was known from day one, in 2010, that this was not the case and embedded within the voluminous ACA's 2,200 plus pages (and now 15,000 plus pages of regulations) was the nail in the coffin for all of these plans.
We now  know that so-called grandfathered  plans were sabotaged by the fact that almost any change in the policy made by a subscriber would void it's grandfathered status and thus lead to cancellation.
On top of that, claims as to the cost savings over the next decade appear to be not only exaggerated, but bogus.  Most now expect costs to surge and the ACA to add to the deficit and debt over the next decade.
What can be done?  Well, at the least we need to begin the campaign to "fundamentally change" the ACA if not eliminate it. That would begin by expanding policy options, including Health Savings Accounts (HSA) account options in some form on all accounts to encourage individual responsibility and self-reliance.
The "other shoe" that is just beginning to fall is the number of physicians that will refuse ACA insurance and the number that will retire or limit their practices.  This, along with the expansion of Medicaid and ACA policies will flood the market and create extensive waiting times and ques for services.
The downward spiral of government intervention in healthcare has begun.  We can only hope to make changes early enough to prevent total collapse, which is the goal of many on the left, so that their much cherished single payer (read government-run and controlled) health system can be forced on the public.
Health care reform law goes forward, but problems loom
Posted by jomaxx in : health care reform, health insurance, health insurance reform , add a comment
It appears that health insurance interests will need to refocus efforts at the state level … all 50 states that is. As the ACA (Affordable Care Act) moves forward after the recent election, states are moving (some at least) to set up health insurance exchanges. This means that health insurers will now need to focus on state legislatures as well as Congress and the federal health agencies in Washington DC. The Washington Post outlines the issue in the story linked below.
After election, health care lobbyists tweak strategy
Posted by jomaxx in : health care news, health care reform, health insurance, health insurance access, health insurance reform, health reform, Insurance Profits , add a comment
Now that the election is over, major overhaul or overturn of the ACA (Affordable Care Act) seems unlikely.  Accordingly, focus is shifting on how to implement the law in a manner that can actually work, as well on plans to amend the ACA to make it more realistic, palatable and functional.
In the end, the ACA will create a new complex bureaucracy which will be added to the already overly large and complex bureaucracy that already exists in the public and private sector.  The immediate focus is the set up so-called health exchanges within each of the states.  This has created  confusion both with states and insurers.  The federal government has yet to issue guidelines on what it considers essential elements of the types of plans which will be offered on the exchanges. Also, they have not indicated how they intend to formulate the premium structure outlined in the law.  Currently, the only premium guideline suggest a maximum mark up of 3x on premiums paid by older subscribers as compared to younger ones.  Yet, there is no definition regarding ages to use in the guideline.
The sad  part is that both of the issues need not exist at all.  The exchanges are being used because regulators (state and federal) will not move to an open market for health insurance. Such a market would be nationwide, allowing purchase of health insurance across state lines, as well as mandating guaranteed coverage for all applicants (meaning no exclusions, no pre-existing conditions etc).  Such a plan would eliminate the need altogether for these cumbersome exchange networks.
In terms of rate setting, state and federal regulators need only institute a single premium strategy which means that premiums are based on the totality of all subscribers which an insurer has in its market. This simple change (meaning no rating by age, groups or employers) allows premiums to  be set purely on a revenue needed basis with costs spread evenly amongst the subscribers.  Thus, some will pay a bit more and some a bit less, but the group rating nightmare which currently plagues health insurance would be eliminated.
Private health insurers are already mandated by the ACA to spend at least 80% of all premiums on actual health care. So the format to implement changes in rating policy industry wide already exists.  This site has argued from day one for a regulated utility model for health insurance with a gradual decrease in federally run health care programs.  In the long run, the budgetary issues facing Medicare and Medicaid would benefit from such an approach.
So the ACA moves along, and with it real problems . . . for which real health reform solutions do exist . . . if only the politicians would implement them . . .
With Obama Re-Elected, States Scramble Over Health Law – http://www.nytimes.com/2012/11/09/health/states-face-tight-health-care-deadlines.html?pagewanted=all&_r=1&
Obama's reelection cements his healthcare law – http://www.latimes.com/health/la-na-healthcare-analysis-20121109,0,6639904.story
Republican governors scramble over next Obamacare steps – http://www.washingtonpost.com/blogs/ezra-klein/wp/2012/11/08/republican-governors-scramble-over-next-obamacare-steps/
Posted by jomaxx in : health care reform, health insurance, health insurance access, health insurance reform, health reform, insurance access, Uncategorized , add a comment
Under the new Affordable Care Act (ACA) parents may keep their children on their own health insurance until age 26.  Once they turn 27 they are on their own, unless they are a full-time student.  The irony of this aspect of the ACA is that it should not matter how old a family member is in order for them to remain insured. Once again, this is all merely an attempt to force persons into distinct rating classes that will allow health insurers to more easily manipulate premium structures to maximize profits.
If health insurers would adopt "all enrollees rating" processes, then it would not matter what age an individual is or if they were on a group or individual policy, much less their parents policies.  It is time to force health insurers to make the logical jump to open access coverage, with reviewed premium structures and a demand that they move to an all insured methodology when it comes to rating.
Posted by jomaxx in : health care news, health care reform, health reform, Hospitals, medicine, patient care, Physicians, Public Health , add a comment
Is performance or reputation more important?
Does reputation equate to performance?
Are the data being measured of real patient care value?
A new report released by the Joint Commission on Accreditation of Hospitals (JCAH) suggests that on a variety of fronts hospitals are doing a better job of patient care. They looked specifically at five areas of care: heart attack, heart failure, pneumonia, surgical, children's asthma.  The report shows that in terms of several quality measures, such as administering antibiotics in a timely manner to surgical or ICU patient, giving aspirin to heart attack patients on admission to the ER and the like, overall hospitals have improved in last couple of years.
The new report identifies 405 hospitals out of over 3,000 (14%) accredited by the JCAH.   Those selected had to achieve a compliance score of at least 95% in one or more of the five key areas monitored during this review.  Some hospitals achieved these scores in only one category, others in two, three or more.  The complete list has been published.
Of note is the finding that none of the 17 medical centers listed by U.S. News & World Report on its "Best Hospitals Honor Roll" this year are on the Joint Commission's list of 405 hospitals that received at least a 95% composite score for compliance with treatment standards. About one-third of a hospital's score in the U.S. News methodology is also based on its reputation as gauged by a survey of physicians.
The findings bring into question how deserving these institutions are of their reputations.  Still other measures of quality are out there including Medicare's Hospital Compare site which lists among other things, mortality and morbidity rates for hospitals based on Medicare data.
It should also be noted that many hospitals that did not make this list still scored very highly and only missed the list by a few percentage points.  In fact it could well be that the difference in some cases was not performance at all, but simply lack of detailed documentation, which is really all JCAH and Medicare can go by in their respective data compilations.
The entire "science" of medical comparative outcomes is still really in it's infancy, with many confounding factors needing to be considered and analyzed to achieve a true picture of outcomes and valid comparisons between facilities and treatments.  Still, it is clear that with increasing data collection, better analytical evaluation can be undertaken and a more informed patient and provider population will result.
Report Finds Improved Performance by Hospitals – http://is.gd/STHqr4
2010 Top Performers on Key Quality Measures – http://is.gd/YK09jV
Hospital Compare – http://is.gd/QfMaQ9
Posted by jomaxx in : Devices, health care news, health care reform, Medicare, Physicians, politics, Public Health , add a comment
A 74-page law suit, filed this week in U.S. District Court in Maryland by six Georgia physicians, claims that the RUC (Relative Value Scale Update Committee) violates the Federal Advisory Committee Act's requirements for representation, transparency, and methodological rigor.  These plaintiffs claim, the RUC has systematically overvalued many specialty procedures while undervaluing primary care. They contend that the existing payment structure that RUC has dominated is a huge driver of healthcare costs.  They argue that the health care system as a result has too many specialists doing too many unnecessary procedures and the price that we pay doctors has been fixed by this secret little committee of the AMA, which they feel is illegal.  They also note that CMS (Centers for Medicare & Medicaid Services) has accepted more than 90% of recommendations made by the RUC.  They further contend, that this fact and the resulting higher income for specialists has discouraged medical students from primary care and exacerbated the nation's shortage of generalist physicians.
The current chair of the RUC, Barbara Levy, MD, acknowledged the lawsuit in an official statement but did not refer to any specific allegations. Instead, she focused on the fact that the RUC is an independent panel of physicians from all medical specialties, including primary care, who make recommendations to CMS as all citizens have a right to do. These volunteers provide physicians' voice and expertise to Medicare decision-makers through their recommendations. Of course, in reality, there is really no other highly organized entity that functions in the manner of the RUC. The plaintiffs say they have tried to go through the traditional process of petitioning the AAFP  (American Academy of Family Physicians) and the AMA (American Medical Association).   They say that their complaints were ignored by the AMA, and the AAFP who sits on the RUC committee.  The fact that the AAFP and other specialty groups sit on the committee makes using professional societies as advocates for change essentially impossible.
Another overlooked fact is that this group also passes judgement on new medical technologies and the payments that should accompany them.  In lieu of CMS's almost universal acceptance of RUC recommendations, this makes innovators of medical technology a prisoner to the RUC process,  which includes obtaining a CPT code which is necessary for payment by any insurer including Medicare and Medicaid.  Failure to obtain such a code, even if the new device or product is FDA approved, is essentially a death sentence from a market perspective for any new innovation as there will be essentially no revenue available to support its use.
While this system ostensibly protects the public to a degree, that is a false assumption.  It falls to the FDA (Food and Drug Administration) to determine the safety and efficacy of drugs and devices. Certainly, there have been complaints about the performance of that duty by FDA. However, in no way is the RUC or AMA tasked with these duties.  Nevertheless, they can act as a de facto regulator by failing to 'recommend' to CMS that a code be established for payment.  Additionally, in line with the lawsuit allegations, even when the RUC and CPT committees do recommend a code for payment, they then recommend a rate of payment, thus setting a value on those services.
This is part and parcel of the contention by the plaintiffs in the lawsuit, that the RUC artificially undervalues certain procedural or office codes to the benefit of some and detriment of others. To be sure, valuing medical services is difficult under the system that currently exists.   That said, it would appear that transparency and accountability are lacking in that the RUC, as an 'arms length' entity is not directly contracted to CMS, yet CMS, despite this, seems to use the RUC as their 'rating agency' when it comes to new procedures, codes and the values placed on those codes. Therefore, despite any formal relationship, the working relationship would appear to suggest that it is in fact contractual at least in the operational sense.
It will be very interesting to see  how the courts rule in this case, since depending on the ruling, we could have a continuation of the status quo, or open up an entire process to review, revision and potentially replacement . . . obi jo
Primary Care Physicians File Lawsuit to Bring More Transparency to RUC Process – Physicians Allege That Relationship Between CMS, RUC is Illegal – http://is.gd/eGdrW8
A Legal Challenge to CMS' Reliance on the RUC – http://is.gd/XFFsWV
Doctors Sue HHS, CMS Over 'Secretive' Payment Committee – http://is.gd/OWDGob
AAFP Calls for RUC Reforms, but Won't Back Suit – http://is.gd/zCptzV
RBRVS: Resource-Based Relative Value Scale – http://is.gd/O9IF8I
RUC Members 2011 – http://is.gd/WNeRK0
AMA/Specialty Society RVS Update Committee – http://is.gd/VOGnbR
Posted by jomaxx in : health care reform, health reform, Insurance, politics, Public Health , add a comment
This is a reprint of a letter to the editor published in The Advocate in Baton Rouge, Louisiana, regarding the budget dilemma. How is this related to real health reform . . . the answer is obvious, we lack the funds to achieve any grandiose federal program . . . and lack the will, so it seems, to address health reform in the proper manner which is dealing with consumers and insurers directly . . . obi jo
Federal Budget 101 (by David Thomas)

The U.S. Congress sets a federal budget every year in the trillions of dollars. Few people know how much money that is so we created a breakdown of federal spending in simple terms. Let's put the 2011 federal budget into perspective:

U.S. income: $2,170,000,000,000
Federal budget: $3,820,000,000,000
New debt: $ 1,650,000,000,000
National debt: $14,271,000,000,000
Recent budget cut: $ 38,500,000,000 (about 1 percent of the budget)

It helps to think about these numbers in terms that we can relate to. Let's remove eight zeros from these numbers and pretend this is the household budget for the fictitious Jones family.

Total annual income for the Jones family: $21,700
Amount of money the Jones family spent: $38,200
Amount of new debt added to the credit card: $16,500
Outstanding balance on the credit card: $142,710
Amount cut from the budget: $385

So in effect last month Congress, or in this example the Jones family, sat down at the kitchen table and agreed to cut $385 from its annual budget. What family would cut $385 of spending in order to solve $16,500 in deficit spending?

It is a start, although hardly a solution.

Now after years of this, the Jones family has $142,710 of debt on its credit card (which is the equivalent of the national debt).

You would think the Jones family would recognize and address this situation, but it does not. Neither does Congress.

The root of the debt problem is that the voters typically do not send people to Congress to save money. They are sent there to bring home the bacon to their own home state.

To effect budget change, we need to change the job description and give Congress new marching orders.

It is awfully hard (but not impossible) to reverse course and tell the government to stop borrowing money from our children and spending it now.

In effect, what we have is a reverse mortgage on the country. The problem is that the voters have become addicted to the money. Moreover, the American voters are still in the denial stage, and do not want to face the possibility of going into rehab.

By: DAVID THOMAS
Chief Executive Officer
Equitas Capital Advisors LLC

David S. Thomas, Jr., CIMA®
Senior Investment Management Consultant
Chief Executive Officer
Equitas Capital Advisors, LLC
365 Canal Street, Suite 3050
New Orleans, LA 70130
www.equitas-capital.com
Share this with others if  you feel it makes the situation we face more understandable.  I think for many it would . . . obi jo
Posted by Obi Jo in : health care news, health care reform, Medicare, medicine, patient care, Public Health , add a comment
Proposed Change in Rules for Kidney Transplants Raises Concern – Proposal would use age as criteria to select kidney recipients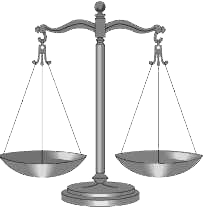 New Kidney Transplant Rules Start of Rationing? – More than 80% of people awaiting organs need a kidney
News regarding  proposed changes in the formula by which kidneys are allocated for transplant has caused a stir in the medical community. The United Network for Organ Sharing (UNOS) has proposed changing rules for allocation of kidneys, the most sought after organs for transplantation. Under the new concept, consideration would be given to the age and health of the individual, favoring younger patients over older patients.  The idea is to maximize the life of the organ donated, at least in theory. 1, 2, 3
If adopted, this plan would radically change the current protocol from one that gives priority to patients who have been on the waiting list longest. The current rules have been essentially unchanged for over 25 years. These new rules would match recipients and organs as noted based on age and health to try to maximize the number of years provided by each kidney – the most sought-after organ for transplants.4
The chairman of the committee charged with reviewing donation protocols defends the concept by arguing that UNOS is trying to get the most out of a scarce resource.  They point out that there are many more patients waiting for kidneys than donors annually. United Network for Organ Sharing (UNOS), is a private nonprofit group.  They are contracted by the federal government to coordinate organ allocation.  As such, they are the recipients of taxpayer monies from the federal government. 4, 5
UNOS on it's website defines it's goal, mission and procedures as follows: UNOS uses an online database system (UNet) that collects, stores, analyzes and publishes all data that pertains to the patient waiting list, organ matching, and transplants. The system was launched in October of 1999.  It contains data regarding every organ donation and transplant event occurring in the United States since 1986. UNet is described by UNOS as a fail-safe, 24/7, secure Internet-based transplant information database. UNet enables the organ transplant institutions to: register patients for transplants, match donated organs to waiting patients, and manage the time-sensitive, life-critical data of all patients, before and after their transplants. 5
The proposed change, the first major overhaul of the system in a quarter century, is an ethical minefield and is sure to raise serious moral questions.  A number of transplant surgeons, bioethicists and patient advocates are welcoming the change. Many agree that age should be a factor in determining allocation of organs. However, others worry that this is a slippery slope of moral rationalization raising all of the gravest concerns about medical rationing.  Some have raised concerns that the changes might alter the pool of available organs by changing the pattern of people making living donations. Some also complain that the new system would unfairly penalize middle-aged and elderly patients at a time when the overall population is getting older.
Also, using criteria such as age, especially for an agency funded with federal tax dollars, implicates civil rights issues, specifically age discrimination.  Additionally, others query that if age is to be considered, why not perceived societal worth?  Are not many awaiting transplant more accomplished citizens than others? Should that factor be considered as well as age?  For example, should an otherwise healthy 50 or 60 year old, who might be business leader, physician, judge, attorney or other community leader be passed over in favor of a 25 year old who might be illiterate, on welfare and have a criminal history? Using age as a criterion will more than likely bring issues of comparative worth into the discussion.  These issues, as is obvious, are fraught with complexity, moral ambiguity and ethical concerns. 4, 5, 6, 7
The Office of Civil Rights (OCR) enforces the Age Discrimination Act of 1975 (Age Act), which prohibits discrimination on the basis of age in programs and activities receiving Federal financial assistance from HHS.  Under the Age Act, recipients may not exclude, deny, or limit services to, or otherwise discriminate against, persons on the basis of age. The Age Act does not cover employment discrimination that is enforced by the EEOC. The Age Act also does not apply to certain age distinctions in Federal, State, or local statutes or ordinances.  In addition, a recipient may take an action that is otherwise prohibited if the action reasonably takes into account age as a factor that is necessary to the normal operation or achievement of a statutory objective of a program. OCR ensures that people have equal access to and an opportunity to receive services from all HHS funded programs and services. Persons who believe they (or someone else) have been discriminated against — because of race, color, national origin, age, or disability — in health care or human services may file a complaint with OCR.5, 6, 7
One must worry that the very real accomplishments of UNOS could be overshadowed and endangered by embarking on this ethically tenuous new course.  Clearly, a federally funded (tax payer funded) private entity must carefully evaluate civil rights concerns when making alterations in its allocation scheme.  Otherwise, many of the issues already discussed above will come to the fore.  It would also seem that the United States Justice Department as well as the Civil Rights Division should review a change of this magnitude.  We would assume HHS and CMS would as well since all end stage renal patients are on Medicare, regardless of age and Medicare covers all transplants. 5, 6, 7
1. Young Patients Waiting for Kidneys May Get Priority
2. Under kidney transplant proposal, younger patients would get the best organs
3. Kidney transplant proposal would give an edge to younger patients
5. United Network for Organ Sharing (UNOS)
6. Medicare Coverage of Kidney Dialysis and Kidney Transplant Services
7. Discrimination on the Basis of Age
Posted by Obi Jo in : health care news, health care reform, health insurance, health insurance reform, Hospitals, Insurance, patient care, Physicians, politics, Public Health, Tax Policy , add a comment
Recently, a case involving Blue Cross Blue Shield of Michigan (BCBSM) has received attention in the press (USA Today, Detroit Free Press, Kaiser Health News).  The case involves alleged attempts by Blue Cross of Michigan to inhibit competition in the health insurance marketplace.  Specifically, the case in question focuses on TheraMatrix, a physical therapy provider.  They apparently were able to carve out coverage contracts with major employers such as automakers for physical therapy services.  That brought about a host of reactions from BCBSM and local hospitals aligned with Michigan's dominant health insurance carrier. 1,2,3,4,5,6
This case highlights among other issues, most favored nation (MFN) status in contracts offered by BCBSM to potential participating hospitals.  These types of clauses in health insurance contracts are under attack in general, and specifically in this case, are the subject of a legal action brought by the United States Justice Department as well as the State of Michigan against BCBSM. 6,7
Additionally, it has been reported that insurers nationally have been hoarding huge reserves of cash, far in excess of actuarially required amounts to meet future demands.  The reasons for this are not clear, but one can of course speculate that this excess cash is being invested to increase profits for health insurers. 8
It has been argued that one of the best ways to deal with health insurers in the private market is to view them in the same light as a utility.  That would allow them to be regulated not just in terms of their solvency and adequacy of reserves, but also in terms of their rate structure in relation to those issues and their overall profitability.  It is clear that regulated utilities still make money, earn profits and yield returns for their investors.  The same would be true of regulated health insurers. 9
Elsewhere in the nation, Blue Cross Blue Shield of Louisiana (BCBSLA), that states largest insurer, and East Jefferson General Hospital (EJGH) in the New Orleans market have been engaged in a war of words following failed negotiations over a new contract.  BCBSLA argues that EJGH wanted higher payments for services than other local hospitals.  EJGH argues that BCBSLA is building excess reserves while cutting services and raising premiums.  The two sides ended their contract last month leaving many locals without access to one of the areas major hospitals. 10,11,12
The issues raised by the recent news regarding anti-competitive behavior, excess cash and profits, along with continuing rate increases all point to a market which has run amuck.  Free markets are generally best, however, when vital services are at stake, necessary regulation must be implemented.  The fact that in many states, one or two major health insurers hold sway over the majority of the market raises classic anti-trust questions. 13,14
Currently, the health reform bill fashioned by Congress that was passed along partisan lines last December, does not resolve these issues.  In fact, in many ways, in complicates them.  Still the bill fails to address issues of rate structure, premium increases, profitability, and anti-trust issues, which are of major concern when discussing health insurance reform.
Removal of anti-trust exemptions, along with the ability of health insurers to sell across state lines would be major steps toward improving access to affordable private coverage.  However, this can only come to pass if there is proper exercise of regulatory control over health insurance rates as outlined above.  Only these reforms will secure both the private health insurance market and the needed changes the citizenry deserves. 15
www.blogsurfer.us www.alltheweb.com www.altavista.com www.aol.com www.associatedcontent.com www.bebo.com www.bing.com www.bloglines.com www.blogburst.com www.blogcatalog.com www.clusty.com www.digg.com www.excite.comwww.google.com/buzz www.highbeam.com www.huffingtonpost.com www.lycos.com www.mashable.com www.netscape.aol.com www.newser.com www.propeller.com www.reddit.com www.topsy.com www.webcrawler.com www.wellsphere.comwww.wikio.com www.wikipedia.org www.WorldTopNews.Info www.yahoo.com