Posted by jomaxx in : health insurance, health insurance reform, health reform, Hospitals, Insurance, insurance access, Medicare, politics, VA System , add a comment
Aetna becomes the latest of the major insurers and participants in the ACA (Affordable Care Act) exchanges to indicate that enough is enough. With estimated losses exceeding $400 million and mounting, they appear ready to cut their losses and leave the ACA exchange "marketplace".  This follows on the trend of other large health insurers such as United Health in limiting or ending their participation in the exchanges. Some 85% of those insured on the exchanges require government subsidies to pay their premiums. Therefore they are unlikely to be able to afford to buy individual policies outside of the exchanges.
The cynical perspective is to say we told you so regarding the ACA. Indeed their is every reason to believe that the ACA as crafted was designed to fail, thus facilitating the crisis needed for the advocacy of single payer system. This is certainly a reasonable belief given that the bill was essentially written by advocates of single payer.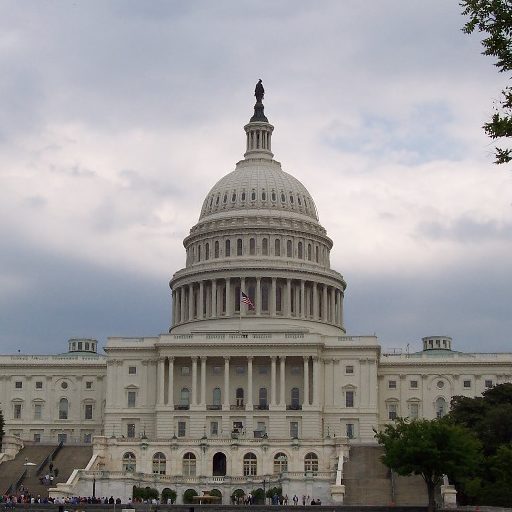 Realizing that they could not achieve that goal, the bill as written was overly complex, voluminous (i.e. "pass it to see what is in it") and too far reaching in its format. All of this was a faint to get a bill passed, even thought it was a totally partisan action, so that a box could be checked by the president and administration allowing them to say they had passed health reform.  However, it was not totally meaningful health reform.
True health reform would have required a realignment of systems across the board. This would have included the possible expansion of Medicare (to say age 60), the expansion of eligibility for Medicaid and a national marketplace for health insurance. Basic regulation of health insurers nationally to include all subscriber eligibility, sales across state lines, removal of limits on annual and lifetime coverage, as well as premiums based on TOTAL population insured ratings instead of group rating could have made a real difference. This would also have included the VA (Veterans Administration) System so that veterans could receive routine, not combat related care, at any clinic, facility or hospital via a VA Health Insurance program. That would of course need to be combined with a reorganization of the VA Hospital System, which is often top heavy, overly bureaucratic and frequently offering redundant services that are available in the surrounding community in a more timely and efficient manner.
Suffice to say that the changes needed to make a true health insurance marketplace viable do exist without resorting to the "easy", but in the end likely unwieldy, single government payer model. Real health insurance reform is possible but the political will to do it may be lacking now and the for the foreseeable future.
Posted by jomaxx in : health care news, health care reform, health reform, Hospitals, medicine, patient care, Physicians, Public Health , add a comment
Is performance or reputation more important?
Does reputation equate to performance?
Are the data being measured of real patient care value?
A new report released by the Joint Commission on Accreditation of Hospitals (JCAH) suggests that on a variety of fronts hospitals are doing a better job of patient care. They looked specifically at five areas of care: heart attack, heart failure, pneumonia, surgical, children's asthma.  The report shows that in terms of several quality measures, such as administering antibiotics in a timely manner to surgical or ICU patient, giving aspirin to heart attack patients on admission to the ER and the like, overall hospitals have improved in last couple of years.
The new report identifies 405 hospitals out of over 3,000 (14%) accredited by the JCAH.   Those selected had to achieve a compliance score of at least 95% in one or more of the five key areas monitored during this review.  Some hospitals achieved these scores in only one category, others in two, three or more.  The complete list has been published.
Of note is the finding that none of the 17 medical centers listed by U.S. News & World Report on its "Best Hospitals Honor Roll" this year are on the Joint Commission's list of 405 hospitals that received at least a 95% composite score for compliance with treatment standards. About one-third of a hospital's score in the U.S. News methodology is also based on its reputation as gauged by a survey of physicians.
The findings bring into question how deserving these institutions are of their reputations.  Still other measures of quality are out there including Medicare's Hospital Compare site which lists among other things, mortality and morbidity rates for hospitals based on Medicare data.
It should also be noted that many hospitals that did not make this list still scored very highly and only missed the list by a few percentage points.  In fact it could well be that the difference in some cases was not performance at all, but simply lack of detailed documentation, which is really all JCAH and Medicare can go by in their respective data compilations.
The entire "science" of medical comparative outcomes is still really in it's infancy, with many confounding factors needing to be considered and analyzed to achieve a true picture of outcomes and valid comparisons between facilities and treatments.  Still, it is clear that with increasing data collection, better analytical evaluation can be undertaken and a more informed patient and provider population will result.
Report Finds Improved Performance by Hospitals – http://is.gd/STHqr4
2010 Top Performers on Key Quality Measures – http://is.gd/YK09jV
Hospital Compare – http://is.gd/QfMaQ9
Posted by Obi Jo in : health care news, health care reform, health insurance, health insurance reform, Hospitals, Insurance, patient care, Physicians, politics, Public Health, Tax Policy , add a comment
Recently, a case involving Blue Cross Blue Shield of Michigan (BCBSM) has received attention in the press (USA Today, Detroit Free Press, Kaiser Health News).  The case involves alleged attempts by Blue Cross of Michigan to inhibit competition in the health insurance marketplace.  Specifically, the case in question focuses on TheraMatrix, a physical therapy provider.  They apparently were able to carve out coverage contracts with major employers such as automakers for physical therapy services.  That brought about a host of reactions from BCBSM and local hospitals aligned with Michigan's dominant health insurance carrier. 1,2,3,4,5,6
This case highlights among other issues, most favored nation (MFN) status in contracts offered by BCBSM to potential participating hospitals.  These types of clauses in health insurance contracts are under attack in general, and specifically in this case, are the subject of a legal action brought by the United States Justice Department as well as the State of Michigan against BCBSM. 6,7
Additionally, it has been reported that insurers nationally have been hoarding huge reserves of cash, far in excess of actuarially required amounts to meet future demands.  The reasons for this are not clear, but one can of course speculate that this excess cash is being invested to increase profits for health insurers. 8
It has been argued that one of the best ways to deal with health insurers in the private market is to view them in the same light as a utility.  That would allow them to be regulated not just in terms of their solvency and adequacy of reserves, but also in terms of their rate structure in relation to those issues and their overall profitability.  It is clear that regulated utilities still make money, earn profits and yield returns for their investors.  The same would be true of regulated health insurers. 9
Elsewhere in the nation, Blue Cross Blue Shield of Louisiana (BCBSLA), that states largest insurer, and East Jefferson General Hospital (EJGH) in the New Orleans market have been engaged in a war of words following failed negotiations over a new contract.  BCBSLA argues that EJGH wanted higher payments for services than other local hospitals.  EJGH argues that BCBSLA is building excess reserves while cutting services and raising premiums.  The two sides ended their contract last month leaving many locals without access to one of the areas major hospitals. 10,11,12
The issues raised by the recent news regarding anti-competitive behavior, excess cash and profits, along with continuing rate increases all point to a market which has run amuck.  Free markets are generally best, however, when vital services are at stake, necessary regulation must be implemented.  The fact that in many states, one or two major health insurers hold sway over the majority of the market raises classic anti-trust questions. 13,14
Currently, the health reform bill fashioned by Congress that was passed along partisan lines last December, does not resolve these issues.  In fact, in many ways, in complicates them.  Still the bill fails to address issues of rate structure, premium increases, profitability, and anti-trust issues, which are of major concern when discussing health insurance reform.
Removal of anti-trust exemptions, along with the ability of health insurers to sell across state lines would be major steps toward improving access to affordable private coverage.  However, this can only come to pass if there is proper exercise of regulatory control over health insurance rates as outlined above.  Only these reforms will secure both the private health insurance market and the needed changes the citizenry deserves. 15
www.blogsurfer.us www.alltheweb.com www.altavista.com www.aol.com www.associatedcontent.com www.bebo.com www.bing.com www.bloglines.com www.blogburst.com www.blogcatalog.com www.clusty.com www.digg.com www.excite.comwww.google.com/buzz www.highbeam.com www.huffingtonpost.com www.lycos.com www.mashable.com www.netscape.aol.com www.newser.com www.propeller.com www.reddit.com www.topsy.com www.webcrawler.com www.wellsphere.comwww.wikio.com www.wikipedia.org www.WorldTopNews.Info www.yahoo.com
Posted by Obi Jo in : E Health, EHR (electronic health records), health care news, health care reform, health reform, Hospitals, medicine, Nursing, patient care, Physicians, Public Health , add a comment
Despite the many difficulties and costs involved in the gradual movement of medical records systems to fully digital mode, it appears that where implemented, digital data systems are making quite a difference.   A new study shows that patients treated at hospital emergency rooms that use all-digital-records systems are more likely to have shorter stays than at hospitals with paper or basic digital-records systems. The study was based on data from the 2006 National Hospital Ambulatory Medical Care Survey.  It found that people spent 22.4% less time and were treated 13.1% more quickly at hospitals with complete electronic health-records systems compared with other hospitals. It also found that hospitals with basic computerized records were less efficient than other hospitals. Emergency-room wait times at those semi digital hospitals were 47.3% longer for patients with an urgent or semi-urgent matter. Of course, training of medical staff, physicians and nurses, is critical to both acceptance and overall ease of use of any system implemented.

Another trend just gaining ground is the use of "apps" for various mobile phones and PDA's as well as computer web site updates related to emergency room access and wait times.  A suburban Boston hospital has introduced a new way for patients to avoid long emergency room waits — texting.  MetroWest Medical Center located outside of Boston in Framingham, launched the state's first texting program that allows potential patients to find out ER wait times before making the trip to the hospital. The hospital began the service last week in hopes of building its market share and improving ER performance — and by extension, patient satisfaction. Since that time, people have sent in more than 450 text requests from their cell phones for wait times at the medical center's emergency rooms at Framingham Union Hospital and Leonard Morse in Natick. Average wait times as of yesterday afternoon were 24 minutes and 6 minutes, respectively. The medical center measures wait times from when patients check in to when they see a doctor. Ochsner Clinic, based in New Orleans, with affiliated throughout southeast Louisiana has also moved to the use of "apps" as well a maintaining a real time online report of wait times at the ERs in their various medical facilities.
Of course, in a real life and death emergency, it is hard to imagine anyone using any of these services since a call to 911 or an immediate trip to the hospital would seem more prudent.  For less than life threatening emergencies, however, this would seem to be common sense concept, to reduce waiting and its associated frustration and tension which affects both care givers and patients.  Health information technology and the use of newer applications that were not originally designed for health care (texting, mobile downloads, web based monitoring) will make the difference going forward.  Real health reform will come from true innovation in technology and subsequent adaptation with service based innovations as well . . . obi jo and jomaxx
Texting, On-Line Updates Assist Patients Seeking Timely ER Care – http://www.associatedcontent.com/article/5708630/texting_online_updates_assist_patients.html
Digital hospital records tied to higher efficiency – http://www.azcentral.com/arizonarepublic/business/articles/2010/08/20/20100820digital-hospital-records-more-efficient.html
Hospital starts texting service for ER wait times – http://www.boston.com/news/health/blog/2010/08/hospital_starts.html
CURRENT EMERGENCY ROOM WAIT TIMES – http://www.ochsner.org/emergency
www.blogsurfer.us www.alltheweb.com www.altavista.com www.aol.com www.associatedcontent.com www.bebo.com www.bing.com www.bloglines.com www.blogburst.com www.blogcatalog.com www.clusty.com www.digg.com www.excite.com www.google.com/buzz www.highbeam.com www.huffingtonpost.com www.lycos.com www.mashable.com www.netscape.aol.com www.newser.com www.propeller.com www.reddit.com www.topsy.com www.webcrawler.com www.wellsphere.com www.wikio.com www.wikipedia.org www.WorldTopNews.Info www.yahoo.com
Posted by Obi Jo in : health care news, health care reform, health insurance, health insurance reform, health reform, Hospitals, Insurance, insurance access, medicine, Nursing, patient care, Physicians, politics, Public Health, Underinsurance, uninsured, women , add a comment
The recent hoopla over the Arizona immigration law has brought the issue of illegal immigration front and center.  In the area of health care, the issue of illegal immigration is a major one, right up there along with other health system issues.  Recently, federal judge Bolton put several portions of the Arizona law on hold. Our goal here is not to debate that or the law, but to focus on the health system consequences of uncontrolled illegal immigration. Arizona Governor Jan Brewer (R) has said the problems and costs associated with illegal immigration remain dire, and she pressed the point in asking the appeals court for a review of Judge Bolton's ruling.  Despite the fact that President Obama has emphatically denied that the new health reform bill will cover illegals, the fact is that the problem is already upon us.

One of the pressing issues effecting all border states is that of anchor babies.  In many cases, people come here to have babies, they come here to drop a child. It's a process called "drop and leave." To have a child in America, they cross the border, go to the emergency room, deliver the baby, which is automatically an American citizen. Many feel that this shouldn't be the case, saying that this attracts people here for all the wrong reasons.
The impact of immigration on our public health is often overlooked. Although millions of visitors for tourism and business come every year, the foreign population of special concern is illegal residents, who come most often from countries with endemic health problems and less developed health care. They are of greatest consequence because they are responsible for a disproportionate share of serious public health problems, are living among us for extended periods of time, and often are dependent on US health care services, which are citizen taxpayer funded.
Public Health Risks
Illegal immigrants, unlike those legally admitted for permanent residence, undergo no medical screening to assure that they are not bearing contagious diseases. The rapidly swelling population of illegal aliens in the US has also set off a resurgence of contagious diseases that had been totally or nearly eradicated by our public health system.
According to Dr. Laurence Nickey, director of the El Paso heath district "Contagious diseases that are generally considered to have been controlled in the United States are readily evident along the border. The incidence of tuberculosis in El Paso County is twice that of the U.S. rate."  Dr. Nickey also states that leprosy, which is considered by most Americans to be a disease of the Third World, is readily evident along the U.S.-Mexico border and that dysentery is several times the U.S. rate.  People have come to the border for economic opportunities, but the necessary sewage treatment facilities, public water systems, environmental enforcement, and medical care are not available on the Mexican side of the border, causing a severe risk to health and well being of people on both sides of the border.
The pork tapeworm, which thrives in Latin America and Mexico, is showing up along the U.S. border, threatening to ravage victims with symptoms ranging from seizures to death. The same [Mexican] underclass has migrated north to find jobs on the border, bringing the parasite and the sickness—cysticercosis—its eggs can cause cysts that form around the larvae usually lodge in the brain and destroy tissue, causing hallucinations, speech and vision problems, severe headaches, strokes, epileptic seizures, and in rare cases death.
The problem, however, is not confined to the border region.  Illegal immigrants have rapidly spread across the country into many new economic sectors such as food processing, construction, and hospitality services. Typhoid struck Silver Spring, Maryland, in 1992 when an immigrant from the Third World (who had been working in food service in the United States for almost two years) transmitted bacteria through food at the McDonald's where she worked. River blindness, malaria, and guinea worm, have all been brought to Northern Virginia by immigration.
Contrary to common belief, tuberculosis (TB) has not been wiped out in the United States, mostly due to illegals. In 1995, there was an outbreak of TB in an Alexandria, VA, high school, when 36 high-school students caught the disease from a foreign student. The four greatest immigrant magnet states have over half the TB cases in the U.S.  In 1992, 27% of the TB cases in the United States were among the foreign-born; in California, it was 61% of the cases; in Hawaii, 83%; and in Washington state, 46%. The Queens, New York, health department attributed 81% of new TB cases in 2001 to immigrants.
"We're running an H.M.O. for illegal immigrants and if we keep it up, we're going to bankrupt the county" said Los Angeles County supervisor Michael D. Antonovich in a quote from the  New York Times (May 21, 200).  "What is unseen is their [illegal aliens'] free medical care that has degraded and closed some of America's finest emergency medical facilities, and caused hospital bankruptcies: 84 California hospitals are closing their doors", (Madeleine Peiner Cosman, Ph.D., Esq. "Illegal Aliens and American Medicine," Journal of American Physicians and Surgeons, Spring 2005)
Costs of Medical Care
Immigrants are often uninsured, underinsured and 43% of non-citizens under 65 have no health insurance. That means there are 9.4 million or more uninsured immigrants, a majority of whom are in the country illegally (15% of the total uninsured in the nation in the mid-1990s). The costs of medical care for uninsured immigrants is passed onto the taxpayer, straining the financial stability of the health care community.
Another problem is immigrants' use of hospital and emergency services rather than preventative medical care. Utilization rate of hospitals and clinics by illegal aliens (29%) is more than twice the rate of the overall US population (11%). As a result, the costs of medical care for immigrants are staggering. The estimated cost of unreimbursed medical care in 2004 in California was about $1.4 billion per year. In Texas, the estimated cost was about $.85 billion ($850 million), and in Arizona the comparable estimate was $.4 billion ($400 million) per year.
One frequent cost to US taxpayers is delivery of babies to illegal alien mothers. A California study put the number of these anchor baby deliveries in the state in 1994 at 74,987, at a cost of $215 million. At that time, those births constituted 36% of all Medi-Cal births, and they have grown now to more than 50% of the annual Medi-Cal budget. In 2003, 70% of the 2,300 babies born in San Joaquin General Hospital's maternity ward were anchor babies. Medi-Cal in 2003 had 760,000 illegal alien beneficiaries, up from 2002, when there were 470,000.
The Emergency Medical Treatment and Active Labor Act (EMTALA) requires every ER to treat those who enter with an emergency, including cough, headache, hangnail, cardiac arrest, herniated lumbar disc, drug addiction, alcohol overdose, gunshot wound, automobile trauma, human immunodeficiency virus (HIV)-positive infection, mental problem, or personality disorder. The definition of emergency is flexible, vague and patient defined.  It is vague enough to include almost any condition. Any patient coming to a hospital ER must be screened and treated until ready for discharge, or stabilized for transfer whether or not insured, documented, or able to pay. A woman in labor must remain to deliver her child.
The hospital must have specialists on call at all times for all departments that provide medical services and specialties within the hospitals capabilities. EMTALA is an unfunded federal mandate. Stiff fines and penalties may be imposed on any physician or hospital refusing to treat any patient that a zealous prosecutor deems an emergency patient, even though the hospital or physician screened and declared the patients illness or injury non-emergency. Government pays neither hospital nor physician for treatment. In addition to the fiscal attack on medical facilities and personnel, EMTALA is a club with which to pummel politically unpopular physicians by falsely accusing them of violating EMTALA.
American hospitals have been set up to welcome anchor babies. Illegal alien women come to the hospital in labor and drop their "little anchors", each of whom pulls its illegal alien mother, father, and siblings into permanent residency simply by being born within our borders. Anchor babies are, and instantly qualify for public welfare aid. Between 300,000 and 350,000 anchor babies annually become citizens because of the Fourteenth Amendment to the U.S. Constitution which states that all persons born or naturalized in the United States, and subject to the jurisdiction thereof, are citizens of the United States and the State wherein they reside.  Recently, Senator Lindsey Graham (R-SC) has suggested a new amendment to the constitution to amend the and rectify this unintended consequence of the 14th amendment.

New immigrants coming to America from Europe via Ellis Island, were stripped naked, examined and observed for signs of contagion. Legal immigrants prior to 1924 were examined for infectious diseases upon arrival and tested for TB.  Those infected were shipped back to their country of origin. Even today, immigrants must demonstrate that they are free of communicable diseases and drug addiction to qualify for lawful permanent residency green cards. In contrast, illegal aliens simply cross our borders without any medical examination whatsoever, carrying with them any number of communicable diseases. Many illegals who cross our borders have tuberculosis. That disease had largely disappeared from America, thanks to excellent hygiene and powerful modern drugs such as isoniazid and rifampin. TBs swift, deadly return now is lethal for about 60% of those infected because of new Multi-Drug Resistant Tuberculosis (MDRTB). Until recently MDR-TB was endemic to Mexico.  MDR-TB is resistant to at least two major drugs. Ordinary TB usually is cured in 6 months with 4 drugs that cost about $2,000.  MDR-TB takes 24 months with many expensive drugs that cost around $250,000, with toxic side effects. Each illegal with MDR-TB coughs and infects 10 to 30 people, who will not show symptoms immediately. Latent disease explodes later.
Chagas disease, also called American trypanosomiasis or kissing bug disease is transmitted by the reduviid bug, which prefers to bite the lips and face. The protozoan parasite that it carries infects 18 million people annually in Latin America and causes 50,000 deaths.
Leprosy, the scourge of Biblical days and medieval Europe, horribly destroys flesh and faces.  It was called the disease of the soul.  Lepers quarantined sounded noisemakers when they ventured out to warn people to stay far away. Leprosy, Hansens disease, was so rare in America that in 40 years only 900 people were afflicted. Suddenly, in the past three years America has more than 7,000 cases of leprosy. Leprosy now is endemic to northeastern states because illegal aliens and other immigrants brought leprosy from India, Brazil, the Caribbean, and Mexico.
Dengue fever is exceptionally rare in America, though common in Ecuador, Peru, Vietnam, Thailand, Bangladesh, Malaysia, and Mexico. Recently there was a virulent outbreak of dengue fever in Webb County, Texas, which borders Mexico. Though dengue is usually not a fatal disease, dengue hemorrhagic fever routinely kills.
Polio, once eradicated from America, now reappears in illegal immigrants, as do intestinal parasites. Malaria was obliterated, but now is re-emerging in Texas. About 4,000 children under age five annually in America develop fever, red eyes, strawberry tongue, and acute inflammation of their coronary arteries and other blood vessels because of the infectious malady called Kawasaki disease. Many suffer heart attacks and sudden death. Hepatitis A, B, and C, are resurging. Asians number 4% of Americans, but account for more than half of Hepatitis B cases.
At the end of the day, our immigration policy has not only a powerful political and economic effect, but a major public health impact. It is not in the interests of America or its legal citizens to continue to be exposed to the risks of illegal immigration. Clearly, the federal government has abdicated by its inaction, its role in controlling the border, immigration and protecting the health of the public at large.
One proposal in the literature is referred to as CRAG: A Proposal to Prevent Medical Cataclysm. It consists of four points:

Close Americas borders
Rescind the citizenship of anchor babies
Aiding and abetting illegal aliens is a crime and should be prosecuted as such

Grant no new amnesties
Clearly, it will take bold leadership and political courage to address the reality of this issue.  We can only hope that the electorate and Congress will have the spine to stand up to the threat and meet the challenge . . . obi jo and jomaxx

Emotions Flare After Immigration Law Is Blocked – http://www.nytimes.com/2010/07/30/us/30arizona.html?scp=3&sq=Health%20costs%20of%20illegal%20aliens&st=cse
Obama: No Health Care For Illegal Immigrants – http://www.cbsnews.com/8301-503544_162-5178652-503544.html
Rising health care costs put focus on illegal immigrants – http://www.usatoday.com/news/washington/2008-01-21-immigrant-healthcare_N.htm
Illegal Immigration Costs California Over Ten Billion Annually – http://usgovinfo.about.com/od/immigrationnaturalizatio/a/caillegals.htm
Graham eyes 'birthright citizenship' – http://www.politico.com/news/stories/0710/40395.html
Illegal Immigration and Public Health – http://www.fairus.org/site/PageServer?pagename=iic_immigrationissuecenters64bf
Chagas disease – https://health.google.com/health/ref/Chagas+disease
Leprosy – http://www.who.int/mediacentre/factsheets/fs101/en/
Dengue fever – http://en.wikipedia.org/wiki/Dengue_fever
Polio and Post-Polio Syndrome – http://www.nlm.nih.gov/medlineplus/polioandpostpoliosyndrome.html
www.blogsurfer.us www.alltheweb.com www.altavista.com www.aol.com www.associatedcontent.com www.bebo.com www.bing.com www.bloglines.com www.blogburst.com www.blogcatalog.com www.clusty.com www.digg.com www.excite.com www.google.com/buzz www.highbeam.com www.huffingtonpost.com www.lycos.com www.mashable.com www.netscape.aol.com www.propeller.com www.reddit.com www.topsy.com www.webcrawler.com www.wellsphere.com www.wikio.com www.wikipedia.org www.WorldTopNews.Info www.yahoo.com
Posted by Obi Jo in : health care news, health care reform, health insurance, health insurance access, health insurance reform, health reform, Hospitals, insurance access, Insurance Profits, Medicare, medicine, Patents, patient care, Public Health , add a comment
Well, despite the health reform bill passed last fall with such rancor and expectation, it appears that wars between health insurers and hospitals are heating up.  In more than one market, private health insurers, despite their own reported profits, appear to be squeezing hospitals.  This is especially true in relation to Medicare Advantage plans, where insurers have made significant profits over the past years.

For example, in the San Antonio market, a battle has erupted between the regions leading hospital system, Methodist Healthcare and the largest Medicare Advantage HMO run by Humana. Humana officials have said that talks stalled with the Methodist Healthcare System and they would be notifying 35,000 HMO members that the five local Methodist hospitals would no longer be part of their network  effective August 1, 2010. This action affects Humana's Medicare and commercial health maintenance organizations.  Those HMO's comprise 8% of Humana's 429,000 local customers.  Other subscribers are covered by PPO's, fee for service plans along with Tricare (military insurance).  San Antonio has a large military presence.  Humana blamed this action on a a difference of opinion regarding "fair and reasonable" rates relative to hospital reimbursement.  In other words, they wanted to pay less than Methodist was willing to accept.  Humana officials worked to posture their action behind statements regarding the local economy and a commitment to affordable health coverage.

Humana used to own three of Methodist hospitals. They sold their U.S. hospitals in 1993 to the Columbia Hospital Corp., which evolved into HCA.  Methodist and HCA merged the following year, with HCA acquiring half of the local Methodist system. Methodist Healthcare Ministries, a not-for-profit foundation, owns the other 50%. Humana sent letters 2,400 customers who had been hospitalized at a Methodist facility in the last 12 months.  They plan to notify the rest of the 35,000. Earlier this year, a Wall Street Journal story quoted the president of Aetna Health Plans complaining that hospital rate increases were typically in the 5% range five years ago, but that some large systems this year were currently demanding 20% or more.

Meanwhile, the San Antonio based Methodist Healthcare System blasted Humana for its decision to drop the seven local Methodist hospitals from the HMO's network effective Aug. 1.  They stated that the termination is not about Methodist's cost but about Humana's profits. Humana struck first in this PR battle when it issued a statement saying that 14 months of negotiations on a contract renewal with Methodist resulted in a difference of opinion with regard to hospital reimbursements. Methodist's indicated negotiations were continuing. Methodist stated it offered to charge Humana lower rates for Humana Medicare patients than the rate which the government would reimburse Humana, allowing Humana to pocket the difference.  Methodist officials argued that they felt this was a business deal for Humana and that any statement they might make suggesting that their actions benefit their policyholders is disingenuous, if not outright false.  To date, Humana has declined to respond point-by-point to Methodist's statement.

The Texas Department of Insurance data shows that Humana posted an after-tax net loss of $4.8 million in the San Antonio market last year from its Medicare and commercial HMO products. That loss, however, followed four straight profitable years where Humana earned a combined $68 million (or an average of $17 million a year in profits).  In the first quarter of 2010, Humana Inc.'s earnings rose 26%, helped by a favorable reserve adjustment for prior-period medical claims, as enrollment and premium growth in the managed-care company's government segment more than offset declines in its commercial business.  Humana is one of the nation's largest providers of privately run Medicare Advantage health plans for seniors, raised its 2010 earnings view to a range of $5.55 to $5.65 a share from $5.15 to $5.35 a share, mostly because of the first-quarter performance. The revenue target increased $500 million to a range of $33.5 billion to $34.5 billion.

Humana is not alone in this game.  Other health insurers are posturing ahead of potential health reform to reap maximum profits while they can.  For example, under intense pressure, Aetna Inc. withdrew its request to raise prices for individual policyholders in California by an average of 19% after "discovering a flaw in its rate filing" with state regulators, according to the California Department of Insurance.  Just a few months earlier Aetna  was suspended from signing up new members for its Medicare Advantage and Medicare prescription-drug plans because the insurer didn't comply with rules about changing drug-plan designs, the government said.

Despite these "setbacks", Aetna's first-quarter earnings rose 29%—lifted by investment gains and the effects of lower-than-anticipated medical claims from late last year—and despite declines in the health insurer's enrollment. The Hartford, Conn., company also raised its full-year per-share earnings outlook.

Humana in the 3rd quarter of 2009 posted a 65% jump in profit, as bulging membership and premiums from Medicare Advantage overcame their commercial products.  Humana said it earned $301.6 million, or $1.78 a share, in the three months ended September 30, 2009, up from profit of $183 million, or $1.09 a share, a year ago. Revenue rose to $7.72 billion. Analysts expected profit of $1.77 a share on $7.82 billion in revenue. Humana at that time said it expected a yearly profit of about $6.15 a share on revenue of $31 billion.

The philosophy at Humana has been built on bottom line business practices.  CEO Micheal McCallister in 2003 was quoted as saying that "it is important to note if we have to choose between achieving our membership goals and achieving profitability goals, profits will win every time. The following year, he reiterated the company's priorities to the AP saying that "we will not play the market share game and will continue to price our business for bottom line profitability."  Last year, Humana, headquartered in Louisville, Kentucky, raked in $29 billion in revenue and $833 million in profits. It ranked 98th on Fortune magazine's listing of the nation's largest corporations.  In 2009  Humana paid McCallister $2.39 million and his 2004-2009 compensation totaled $56.9 million, according to Forbes magazine. He also owns more than $60 million in Humana stock options.  Apparently, Mr. McCallister's fortunes continue to soar, as he received total compensation of $14.13 million this past year with his cumulative 5  year compensation rising to almost $69 million.

Clearly, all legitimate enterprises need to be profitable. That includes government as well as business.  However, we have argued that private insurers be  regulated much as public utilities are.  In that way, excessive profits and earnings can be dealt with by forcing private carriers to justify their rates.  Likewise, hospitals need to be mindful of their costs. Having said that, the number of hospitals in the nation that are in financial jeopardy greatly exceeds any number of health insurers in jeopardy.  Real health reform requires a willingness to address insurance rates head on.  Anything other than this will allow a replay of these actions noted above, over and over, across the nation . . . obi jo and jomaxx
35,000 people may be dropped – http://www.mysanantonio.com/news/humana_breaks_off_talks_with_methodist_97352834.html
Humana motivated by profits, Methodist charges – http://www.mysanantonio.com/business/local/humana_motivated_by_profits_methodist_charges_97439184.html
Humana's Profit Rises On Reserve Reversal – http://online.wsj.com/article/SB10001424052748703465204575207721894068094.html?KEYWORDS=Humana
Aetna Finds Flaw in Rate Request – http://online.wsj.com/article/SB10001424052748704227304575327372208943044.html?KEYWORDS=Aetna
Aetna Hit by Medicare Compliance Problems – http://online.wsj.com/article/SB10001424052702304222504575173953898953236.html?KEYWORDS=Aetna
Aetna's Profit Rises on Investment Gains, Lower Claims – http://online.wsj.com/article/SB10001424052748704302304575213761385129460.html?KEYWORDS=Aetna
Humana Profit Rises 65% Despite Commercial Falloff – http://www.nytimes.com/2009/11/03/business/03humana.html
Humana: Profits Over People – http://www.huffingtonpost.com/peter-dreier/humana-profits-over-peopl_b_327311.html
2009 CEO Compensation #399 Michael B McCallister – http://www.forbes.com/lists/2009/12/best-boss-09_Michael-B-McCallister_AG0Q.html
2010 CEO Compensation #66 Michael B McCallister – http://www.forbes.com/lists/2010/12/boss-10_Michael-B-McCallister_AG0Q.html
www.blogsurfer.us www.alltheweb.com www.altavista.com www.aol.com www.associatedcontent.com www.bebo.com www.bing.com www.bloglines.com www.blogburst.com www.blogcatalog.com www.clusty.com www.digg.com www.excite.com www.google.com/buzz www.highbeam.com www.huffingtonpost.com www.lycos.com www.mashable.com www.netscape.aol.com www.propeller.com www.reddit.com www.topsy.com www.webcrawler.com www.wellsphere.com www.wikio.com www.wikipedia.org www.WorldTopNews.Info www.yahoo.com
Posted by Obi Jo in : health care news, health reform, Hospitals, Insurance, Medicare, medicine, patient care, Physicians, politics, Public Health, Tax Policy , add a comment
Congress passes 'doc fix' bill to stave off cuts

This past week, the House passed legislation to reverse a steep pay cut for Medicare doctors that began on June 1st. The temporary "doc-fix", as it is called, staved off the 21% cut until December and provides a 2.2% pay increase for doctors who treat Medicare patients.  The Senate had passed the bill unanimously the previous week, but House Democrats sat on the proposal in order to pressure Senate budget hawks to back an extension of unemployment benefits and $15 billion for state Medicaid programs. When it became clear that the tax package would fail in the Senate, however, House Democrats finally — and reluctantly — brought the stand-alone doc-fix bill to the floor.

The American Medical Association (AMA) has for years urged Congress to repeal the formula that updates Medicare's physician payments — a formula that most health experts agree is flawed. To no avail.  "Delaying the problem is not a solution," AMA President Cecil Wilson said in a statement. "It doesn't solve the Medicare mess Congress has created with a long series of short-term Medicare patches over the last decade — including four to avert the 2010 cut alone."

Sadly, the political quagmire created by the SGR legislation can be seen in this latest round of action and inaction.  The SGR system does not work, yet Congress seems unable to muster the courage to fix it. The SGR (sustainable growth rate) concept was introduced in 1997.  It was designed to be a  target rate for growth in Medicare Part B spending for physician and non-physician practitioner (nurses, physical therapists, physician assistants, etc.) services. The SGR system is a key element upon which payment updates are established each year for physicians and other health providers.

This payment dynamic was designed to bring actual spending in-line with allowable spending over time.  It tied increases in volume of services per Medicare beneficiary to growth in the GDP (gross domestic product).  Adjustments can be made for changes in law and regulation, yet, these adjustments have not  reflected increased services resulting from technological advances and expansion of Medicare benefits (cancer screenings, diabetes management, etc.).  This flawed process has resulted in annual payment cuts that have continually been worsened by Congressional actions to stop the cuts, while failing to every adjust the target, leading to ever larger payments cuts being postponed to the next year.

When Congress enacted this law the target was set with 1996 as the base year. Payment updates for each subsequent year are determined by comparing cumulative actual expenditures to cumulative target expenditures in the prior year. Thus, the 2009 payment update was set by comparing actual expenditures from 1996-2008 to targeted expenditures from 1996-2008. If spending exceeds the SGR target, then physician payment updates will be less than the increase in the inflationary cost of providing a service.  Another major flaw is the inclusion of drugs administered in a physician's office and laboratory tests (actual products), and physician services (set by the fee schedule). Payment updates however, only apply to physician services (fee schedule) – not drugs or lab tests. In January 2002, this formula resulted in a 5.4% cut.  During the intervening time payment rates fell further and further behind inflation in medical practice costs.

Let's look at the history of these actions by Congress year by year since 2002

Congressional Interventions to Stop SGR Cuts
Year Scheduled – Rate – Congressional Action
2002 -5.4% cut None
2003 -4.4% cut -1.6% increase
2004 -4.5% cut -1.5% increase
2005 -3.3% cut -1.5% increase
2006 -4.4% cut -Freeze at 2005 level
2007 -5% cut -Freeze at 2005 level
2008 -10.1% cut -0.5% increase
2009 -15% cut -1.1% increase
2010 -21% cut

Congress has seemingly been blind to the fact that physicians have no control over a number of demographic facts of life which affect costs such as:

The overall increase in population in the US (estimated to exceed 310 million when the 2010 census comes in)  meaning more patients and more medical expenses

The expansion in the number of elderly, soon to be made much worse by the 75  million baby boomers turning 65 between 2011 and 2029 again, meaning more patients and more expenses

Revolutionary new medical technologies and pharmaceuticals, most of which are initially expensive, but which advance disease management and survival, many of which can and should be available within a doctor's office, but whose costs are placed on the ledger of doctor costs, when they in fact are not

General inflation in the economy and the medical economy in particular
Failure of any general relief by government on the medical malpractice front
Increased mandates from federal rule makers on physicians (HIPPA, CLIA, OSHA, etc.

Some, mostly in the halls of academia, have argued that physicians have not met their targets to control spending because of their unwillingness to "limit spending" and "abide by recognized standards of care".  We have noted in past commentaries that physicians do have a great deal of impact on overall health spending by the use of their pen, but despite that fact, the momentum of the changes occurring is far beyond the control of doctors. The outlined items above are at odds with any suggestion that physician are somehow at "fault" for continuing rises in health spending and renders those opinions to the contrary null and void.

Drugs Should Not Be In the SGR Calculation
Drugs administered by physicians in their offices offer many advantages.  First is the convenience to patients in not having to go to an outpatient center of similar to receive either an IM (intramuscular) or IV (intravenous) injection.  Second, in many if not most cases, the patients receiving these medications are ill with cancer or similar serious conditions so the ability to see their physician and receive a treatment is the same office setting offers greatly reduced stress for already stressed patients.

Physician do receive modest payments for the actual administration of drugs, but the cost of the drug itself is included in the spending that is used to calculate the SGR. Drug administration is a true physician service and should be included.  The drug product is, on the other hand, is an item that a medical practice must purchase in advance, is NOT a  physician service and should NOT be included.  In the case of cancer medications, these drug costs can be very high and adding them to the SGR inflates the rise in physician services artificially.  Why? Because doctors have NO control over Part B drug costs.  So, as drug costs increase, physicians get penalized under SGR rules.

Spending for physician-administered drugs has grown at higher rates than spending for all other physician services. This cost has increased over the past few years from $1.8 billion to $9.1 billion. This fact alone has significantly contributed to the spread between target and actual spending and large projected reductions in future physician payment rates.

The average annual growth in Medicare spending on drugs included in the SGR was 22% compared with 6% for all services (including drugs) included in the SGR, from the first quarter 1997 through  first quarter 2005.

Growth in Proportion of SGR Spending Consumed by Drug and Lab Costs:
1996: Drugs – 4%    Lab – 9%     Fee Schedule – 88%
2007: Drugs – 10%  Lab – 8%    Fee Schedule – 82%
2019: Drugs – 15%  Lab – 13%   Fee Schedule – 73%

Members in current and past Congresses from both parties have joined the physician community in advocating for retroactive removal of drugs from the physician payment system through administrative authority. Despite this, no President (neither Bush nor Obama) has taken any action.  Clearly, it cannot be realistic to finance the cost of life-saving drugs through cuts in payments to physicians. Physician payment cuts only serve to further reduce access to the very drugs that these policies are intended to make more accessible.  Removing drugs from SGR calculation would be a major step toward preserving access to these important drugs and other critical physicians' services .  At the present time, the Administration's proposed physician payment schedule for 2010 does indeed retroactively remove drugs from the SGR formula. Estimates are that the cost of eliminating the SGR debt burden and providing a payment freeze DECREASED by $122 billion over 10 years. As a result, the cost of eliminating the debt burden and freezing current payment rates has fallen from $285 billion over 10 years, to $163 billion over 10 years.

Getting to Permanent Reform


Recent Medicare legislation has provided temporary relief from SGR cuts.  Yet, the budgetary crisis is made worse by moving the cuts to the next year. This artificially has increased the severity of cuts and raised the cost of enacting a permanent solution. A key step toward a permanent reform and repeal of SGR is to rebase by setting the baseline to present spending rather than 1996 rates. Budget baselines provide policymakers with a forecast of projected spending and taxpayer obligations. Using the 1996 baseline paints a false picture of actual Medicare spending. Technology, Medicare coverage and benefits, and medical practice costs have changed significantly since 1996 and the SGR fails to recognize those changes. Congress itself, has essentially said the baseline of 1996 is wrong, by acting six times since 2003 to temporarily stop Medicare physician payment cuts. This action has created a large SGR debt burden that is impossible to eliminate if kept on the current path of "kicking the can down the road" to the next year. Congress, by temporarily stopping SGR cuts by moving cuts to future years has created an enormous debt that has no hope of being paid off  – that is unless the SGR debt burden is eliminated and the physician payment system is rebased. The longer Congress delays action, the more expensive SGR reform has become.

Any Rebasing of SGR Must  Not Be Subject to PAYGO budget rules


The SGR formula for January 1, 2010, required a 21.5% cut. Over the next few years these cuts will pass 40%.  If not stopped these cuts will limit patient access as doctors will limit Medicare patients, or outright eliminate Medicare patients from their practices. Physician practices, even large one, are still small businesses.  As such, they simply cannot these losses. No small business could survive with steep cuts year after year. Delaying action will only cause cuts to grow and a solution will become even more expensive. Congress must also enact a PAYGO exemption  (from the current budget rules which dictate that all spending must be paid for).  Without this action, it may well be impossible due to the to replace the SGR with a new Medicare physician payment system. The Administration's proposal to remove drugs from the SGR formula MUST be coupled with a legislative PAYGO exemption in order for the SGR debt burden to be eliminated – removing drugs from the formula alone will not move us toward a permanent solution of the SGR problem.Regardless of political ideology, physicians are the foundation of our health care system. Actions such as are outlined here would help to support physicians and allow Medicare to fulfill its promise of high quality, cost-effective health care to seniors and disabled persons.  This is especially of concern as Medicare begins enrolling the first wave of baby boomers in 2011 (enrollment is expected to increase from 44 million in 2011 to 50 million by 2016).


Projected SGR cuts exacerbate the ongoing physician shortage.  Rebasing and repeal of the SGR will favorably affect the future supply of physicians. The Council on Graduate Medical Education predicts we will face a shortage of 85,000 physicians by 2020. The Association of American Medical Colleges (AAMC) reported in November, 2008, that there will be a shortage of at least 124,000 physicians by 2025 across all specialties. Adopting a new baseline means billions of dollars each year that are spent providing a temporary SGR fix would be available for other important health reforms.

Since many other payers tie their rates to Medicare including military members, their families, and retirees in TRICARE, retired Federal employees, and those enrolled in state Medicaid programs, rebasing and repeal of the SGR provides stability to patients covered by these programs.  It would also a great help to physicians dealing with private payers, who also, across the board, look to Medicare rates as a base for their fee schedules.  A permanent SGR fix would bolster our economy by helping sustain the jobs of some 3 million individuals employed by physicians and related businesses affected by the Medicare physician payment cuts.  Physicians and patients deserve better than this continuing series of eleventh-hour temporary SGR fixes which Congress seems to be wedded to.  As with all of our current problems, bold action is needed by Congress, instead of piecemeal attempts to avoid political fallout . . . obi jo and jomaxx
House passes 'doc fix' bill to stave off cuts – http://thehill.com/blogs/healthwatch/medicare/105453-house-approves-six-month-doc-fix
'Doc fix' calms physicians — for now – http://www.chicoer.com/ci_15383737?source=most_viewed
Congressional Dems push 'doc fix' – http://www.politico.com/news/stories/0510/37579.html
Short-Term Medicare 'Doc Fix' Approved – Cuts are stalled for six months, but critics say temporary patches undermine physician practices – http://www.aarp.org/health/doctors-hospitals/info-06-2010/_shortterm_medicare_doc_fix_approved.html
Medicare (United States) – http://en.wikipedia.org/wiki/Medicare_%28United_States%29
SGR Patch Bill Signed -http://new.mgmanv.org/component/content/article/56-sgr-patch-bill-signed.html?date=2010-07-01
New Health Policy Brief: Medicare Physician Payment – http://healthaffairs.org/blog/2010/06/28/new-health-policy-brief-medicare-physician-payment/
Paying Physicians For Medicare Services – http://www.healthaffairs.org/healthpolicybriefs/brief.php?brief_id=18
Medicare Physician Payment System SGR Reform Fact Sheet – http://www.aad.org/gov/documents/SgrFactHsrCenter.pdf
Physicians, Congress, and Medicare Fees – http://www.allacademic.com/meta/p_mla_apa_research_citation/2/8/1/0/8/p281083_index.html
www.blogsurfer.us www.alltheweb.com www.altavista.com www.aol.com www.associatedcontent.com www.bebo.com www.bing.com www.bloglines.com www.blogburst.com www.blogcatalog.com www.clusty.com www.digg.com www.excite.com www.google.com/buzz www.highbeam.com www.huffingtonpost.com www.lycos.com www.mashable.com www.netscape.aol.com www.propeller.com www.reddit.com www.topsy.com www.webcrawler.com www.wellsphere.com www.wikio.com www.wikipedia.org www.WorldTopNews.Info www.yahoo.com
Posted by Obi Jo in : health care news, health care reform, health reform, Hospitals, medicine, Patents, patient care, Physicians, Public Health , add a comment
But what if I am sick?
What if shift change is in the middle of a major surgery?
How can expanded health access be accommodated?
The American Council for Graduate Medical Education (ACGME) is issuing new guidelines for the amount of time interns and residents may work at one stretch.  The new guidelines prescribe no more than 16 hours straight for interns and no more than 24 hours straight for more senior residents.  In each case, a transition time of 4 hours is to be allowed in order to hand over patient care from one doctor to another.  The ACGME acknowledges that there is no data to support concerns for trainees beyond the first year (internship) but does site data suggesting that after 24 hours judgment becomes impaired and medical errors are prone to increase.

We certainly applaud any advocacy for patient safety and agree with outlining guidelines for physicians in training.  However, the fact of the matter is that we have only marginally increased the number of physicians being trained overall in the United States over the past two decades.  Additionally, we have minimally expanded, or not expanded at all, the number of resident positions, especially among medical and surgical specialties over the same period of time.  The Association of American Medical Colleges (AAMC), which oversees medical education in the US, embarked on a review of manpower and launched an enrollment expansion to increase the number of graduates by some 30% by 2015.   That is the good news.  The bad news is that they are about 20 years too late.


Unfortunately, a perfect storm of events is conspiring to exacerbate the physician shortage and its effects.

First is the too long delayed expansion of medical school enrollment, which has made no sense, since the US "imports" physicians via the ECFMG portal (Educational Commission for Foreign Medical Graduates) to the tune of nearly 10,000 per year since 1992. In a nation of over 300 million, this makes no sense at all.  America, the melting pot of the world, has ample diversity from which to select all the physicians we need.


Second, the aging of the medical profession as a whole with the attendant attrition brought on by death and retirement.  For example, within medical education institutions themselves the average medical faculty age was 41.7 in 1967, 44.7 in 1987, and 48.5 in 2007. The percentage of all faculty over 55 years old was 9% in 1967, 19% in 1987, and 29% in 2007. Over these decades, the average age of first-time assistant professors pursuing research increased from 33.6 to 39.3 years old. The average age of all first-time faculty, regardless of entering rank, increased from 35.3 in 1987 to 37.8 years old in 2007.

Third, the increasingly hostile reimbursement environment compounding the already hostile liability situation creating impetus for senior physicians to reduce work hours, restrict complex cases, reduce overall case loads and take early retirement. Many, many physicians who are in the prime of their careers (age 50-60) are seriously considering opting out of medical practice altogether.


Fourth, the expansion of health insurance coverage that is in progress under recently passed legislation will lead to major overcrowding of doctors offices, clinics and hospitals. Like it or not, physicians are human, and they will vote with their feet if the medical practice environment becomes too burdensome.


In the end, the true practice of medicine does not lend itself to strict hours, punch cards or time clocks. However, it would seem that the educational, health policy and reimbursement structure are being attuned to "force" physicians, beginning at the earliest point in their training, into an employee mindset.  This concept fits nicely with the administrative needs of a federally run system, which is the goal of this administration, many in Congress and among a large number within the profession as well.  In the end, the private practice of medicine, as we have known it, will likely be preserved only in boutique manner with those being able to afford a real personal physician, being able to access one. The rest will have to queue up and wait while the doctor changes shifts, so that he/she can be sure to get enough sleep . . . jomaxx and obi jo
New Rx for Young Doctors: Shorter Work Day – http://online.wsj.com/article/SB10001424052748703900004575325130511028968.html?mod=WSJ_hps_sections_news
The New Recommendations on Duty Hours from the ACGME Task Force – http://content.nejm.org/cgi/content/full/NEJMsb1005800
ACGME TASK FORCE ON QUALITY CARE AND PROFESSIONALISM: PROCESS FOR DEVELOPING RECOMMENDATIONS ON NEW SUPERVISION
AND RESIDENT DUTY HOUR STANDARDS Executive Summary – http://acgme-2010standards.org/pdf/Executive_Summary.pdf
Projections of Future Medical School Enrollment – http://www.aamc.org/data/aib/aibissues/aibvol9_no3.pdf
The Aging of Full-time U.S. Medical School Faculty: 1967-2007 – http://www.aamc.org/data/aib/aibissues/aibvol9_no4.pdf
Coming to America — International Medical Graduates in the United States – http://content.nejm.org/cgi/content/extract/350/24/2435
Educational Commission for Foreign Medical Graduates – http://www.ecfmg.org/
www.blogsurfer.us www.alltheweb.com www.altavista.com www.aol.com www.associatedcontent.com www.bebo.com www.bing.com www.bloglines.com www.blogburst.com www.blogcatalog.com www.clusty.com www.digg.com www.excite.com www.google.com/buzz www.highbeam.com www.huffingtonpost.com www.lycos.com www.mashable.com www.netscape.aol.com www.propeller.com www.reddit.com www.topsy.com www.webcrawler.com www.wellsphere.com www.wikio.com www.wikipedia.org www.WorldTopNews.Info www.yahoo.com
Posted by Obi Jo in : health care news, health care reform, health reform, Hospitals, medicine, Physicians, politics, Public Health, Tax Policy , add a comment
The entire issue of tort reform has been much in the news over the past several weeks.  The new health care bill does little to address this issue beyond allocating some funds for "demonstration projects".  Yet, the best laboratory our Republic has is the states.  At the state level tort reform has continued for over 35 years as the need to address the run away train of litigation became clear.  Currently between 30 and 40 states have laws which place caps on punitive damages, restrict joint/several liability, limit collateral source, allow for periodic payments and have an "I am sorry" protection for providers.  About 15 states have limited attorneys fees in liability cases.

Many of these changes were brought about in the states due to acute events which occurred.  These events ranged from entire specialties leaving a city, county or state to various specialties limiting the types of services they would provide (such as obstetric care and delivery of babies).   The first breakthrough in this area was the 1975 California law which placed limits on non-economic damages at $250,000 (while still continuing to allow unlimited recovery of economic damages as well as associated medical costs).  Malpractice premiums since 1975 have increased and astounding 1,000+ % nationwide,  yet in California, they have risen only one-third of that amount.

States with tort reform have seen greater access to physicians and specialist for their citizens as doctors have viewed these states as "friendly and reasonable" places to practice.  For example, since the Texas tort reforms of 2003, liability insurance rates have fallen by over 25% and there has been an influx of doctors of all types to the Lone Star State.

I'm sorry laws have now also appeared in over 30 states.  These laws allow physicians, other medical professionals and caregivers, as well as hospitals and medical facilities to extend an apology without that expression of sympathy or regret being used against them in any way in legal proceeding. There is evidence that in many cases, when an acknowledgment of an error is made accompanied by a sincere apology, this actually reduces the risk of litigation.

Recent court decisions, such as the Georgia's Supreme Court's decision to invalidate the Georgia Medical Malpractice Act of 2005, are renewing concerns that the powerful trial lawyers lobby, most notably represented by the American Trial Lawyers Association, will continue to attack and erode legislative gains made in this area.  Many feel much of the blame for lack of meaningful tort reform in the recent health bill stems from the fact that the trial lawyers have been strong financial supporters of President Obama and Democratic lawmakers.

Clearly, some common sense reform is needed.  While defensive medicine is purported to account for "only" about $50 billion in added costs, many feel the costs are much higher.  Since it is truly impossible to measure the effects of this, one must speak to physicians themselves to gauge the level of defensive medicine that is occurring.  Suffice it to say, that we KNOW that the amount is much higher than reported.  In fact, the current system essentially is replacing physician experience and judgment with tests, imaging and diagnostic procedures.  Liberal use of technological advances is to be applauded overall as they are an aid to diagnosis and early detection. However, using these tools to salve patient concern and physician anxiety over litigation is wasteful and not cost effective.   Tort reform is needed that cannot be overturned by state courts and judges (all of whom are lawyers).  Without meaningful tort reform, getting costs under control will prove very difficult indeed . . . jomaxx and obi jo

http://www.associatedcontent.com/article/2836882/states_take_lead_in_medical_liability.html?cat=5
Medical Liability Reform: Why it's good for patients – http://208.250.24.72/ahp/whyitsgood.html
Medical Liability Reform preserves access to courts – http://208.250.24.72/ahp/preserveaccess.html
State high court overturns state's tort reform – http://www.ajc.com/news/georgia-politics-elections/state-high-court-overturns-392119.html?cxtype=rss_news_128746
Tort reform key to cutting soaring healthcare costs – http://thehill.com/opinion/op-ed/87901-tort-reform-key-to-cutting-soaring-healthcare-costs?page=2
www.blogsurfer.us www.bloglines.com www.blogburst.com www.blogcatalog.com www.clusty.com www.reddit.com www.digg.com www.wikio.com www.propeller.com www.mashable.com www.bing.com www.wellsphere.com www.huffingtonpost.com www.associatedcontent.com www.bebo.com www.WorldTopNews.Info www.yahoo.com www.webcrawler.com www.wikipedia.org www.netscape.aol.com www.aol.com www.lycos.com www.excite.com www.altavista.com www.alltheweb.com www.google.com/buzz
Posted by Obi Jo in : health care news, health care reform, health insurance, health insurance access, health insurance reform, health reform, Hospitals, Insurance, Medicare, medicine, patient care, Pharmaceuticals, Physicians, politics, pre existing conditions, Public Health, Tax Policy, Underinsurance, uninsured , add a comment
So now after over a  year of intense debate inside and outside of the beltway, a health care reform bill has passed.  Today, President Obama signed it into law.  For now it is the law of the land.  To be sure, it is an accomplishment that Speaker Pelosi and the President were able to get to the 216 votes they needed (the bill passed 219-212) but it is also clear, that with well over 30 Democrats voting against the bill, and everyone Republican voting against it, that there is a major divide in political opinion regarding this action. For many, the manner in which the votes were obtained, with what amounts to arm twisting, payoffs to various districts and other bullying tactics, reminded all of the backroom deals made in the original Senate bill passed on Christmas Eve (the deals for Nebraska, Louisiana, Florida, etc.).

Also, there are clearly going to be legal challenges throughout the nation brought by many state attorney generals as to the constitutionality of various mandates (individual mandate for example) as well as the unfunded mandate created by the major expansion of Medicaid.  All that it will take is for one judge to issue a restraining order and the implementation of this bill will be put on hold until the court resolves these various disputes.

To be sure, there are items in the bill that we like and have argued for.  Unfortunately, the manner in which the bill is laid out, leaves many of the most obvious items on hold for several years and does not address at all some of the most serious issues (tort reform, interstate sales of health insurance products, etc.).  At this point, many are calling for repeal.  That could well happen. However, if history is any guide, that is unlikely.  But what is likely is that the current bill will be amended and modified in large measure so that the laws which actually go into effect over the next 8 years will bare little resemblance to what was in the original bill.  These changes could be good or bad, which is always the way things work in the Congress. Only time will tell.

For now, we have a health bill . . . that is good.  For now we have a health bill that has major flaws . . . that is bad.  We must all stay engaged as this is not over.  Real health reform remains our goal as well as the goal of many.  But we must have reform that fits and honors our traditions of free markets and individual liberty.  We hope that all will continue to work for those goals . . . obi jo.
House passes historic healthcare overhaul – http://www.latimes.com/features/health/la-na-healthcare-passage22-2010mar22,0,2788293.story
House Approves Landmark U.S. Health-Care Legislation  – http://www.bloomberg.com/apps/news?pid=20601087&sid=a7KBNvsLEJKw&pos=1
Obama Hails Vote on Health Care as Answering 'the Call of History' – http://www.nytimes.com/2010/03/22/health/policy/22health.html?th&emc=th
Big Win for Obama, but at What Cost? – http://www.nytimes.com/2010/03/22/health/policy/22assess.html?th&emc=th
House passes health-care reform bill without Republican votes – http://www.washingtonpost.com/wp-dyn/content/article/2010/03/21/AR2010032100943.html?hpid=topnews
Casting Vote, and Now Trying to Sell It Back Home – http://www.nytimes.com/2010/03/23/us/politics/23florida.html?th&emc=th
Health Measure's Opponents Plan Legal Challenges – http://www.nytimes.com/2010/03/23/health/policy/23legal.html?th&emc=th
www.blogsurfer.us www.bloglines.com www.blogburst.com www.blogcatalog.com www.clusty.com www.reddit.com www.digg.com www.wikio.com www.propeller.com www.mashable.com www.bing.com www.wellsphere.comwww.huffingtonpost.com www.associatedcontent.com www.bebo.com www.WorldTopNews.Info www.yahoo.com