Posted by jomaxx in : health care news, health care reform, health reform, Hospitals, medicine, patient care, Physicians, Public Health , add a comment
Is performance or reputation more important?
Does reputation equate to performance?
Are the data being measured of real patient care value?
A new report released by the Joint Commission on Accreditation of Hospitals (JCAH) suggests that on a variety of fronts hospitals are doing a better job of patient care. They looked specifically at five areas of care: heart attack, heart failure, pneumonia, surgical, children's asthma.  The report shows that in terms of several quality measures, such as administering antibiotics in a timely manner to surgical or ICU patient, giving aspirin to heart attack patients on admission to the ER and the like, overall hospitals have improved in last couple of years.
The new report identifies 405 hospitals out of over 3,000 (14%) accredited by the JCAH.   Those selected had to achieve a compliance score of at least 95% in one or more of the five key areas monitored during this review.  Some hospitals achieved these scores in only one category, others in two, three or more.  The complete list has been published.
Of note is the finding that none of the 17 medical centers listed by U.S. News & World Report on its "Best Hospitals Honor Roll" this year are on the Joint Commission's list of 405 hospitals that received at least a 95% composite score for compliance with treatment standards. About one-third of a hospital's score in the U.S. News methodology is also based on its reputation as gauged by a survey of physicians.
The findings bring into question how deserving these institutions are of their reputations.  Still other measures of quality are out there including Medicare's Hospital Compare site which lists among other things, mortality and morbidity rates for hospitals based on Medicare data.
It should also be noted that many hospitals that did not make this list still scored very highly and only missed the list by a few percentage points.  In fact it could well be that the difference in some cases was not performance at all, but simply lack of detailed documentation, which is really all JCAH and Medicare can go by in their respective data compilations.
The entire "science" of medical comparative outcomes is still really in it's infancy, with many confounding factors needing to be considered and analyzed to achieve a true picture of outcomes and valid comparisons between facilities and treatments.  Still, it is clear that with increasing data collection, better analytical evaluation can be undertaken and a more informed patient and provider population will result.
Report Finds Improved Performance by Hospitals – http://is.gd/STHqr4
2010 Top Performers on Key Quality Measures – http://is.gd/YK09jV
Hospital Compare – http://is.gd/QfMaQ9
Posted by Obi Jo in : health care news, health care reform, Medicare, medicine, patient care, Public Health , add a comment
Proposed Change in Rules for Kidney Transplants Raises Concern – Proposal would use age as criteria to select kidney recipients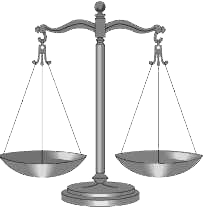 New Kidney Transplant Rules Start of Rationing? – More than 80% of people awaiting organs need a kidney
News regarding  proposed changes in the formula by which kidneys are allocated for transplant has caused a stir in the medical community. The United Network for Organ Sharing (UNOS) has proposed changing rules for allocation of kidneys, the most sought after organs for transplantation. Under the new concept, consideration would be given to the age and health of the individual, favoring younger patients over older patients.  The idea is to maximize the life of the organ donated, at least in theory. 1, 2, 3
If adopted, this plan would radically change the current protocol from one that gives priority to patients who have been on the waiting list longest. The current rules have been essentially unchanged for over 25 years. These new rules would match recipients and organs as noted based on age and health to try to maximize the number of years provided by each kidney – the most sought-after organ for transplants.4
The chairman of the committee charged with reviewing donation protocols defends the concept by arguing that UNOS is trying to get the most out of a scarce resource.  They point out that there are many more patients waiting for kidneys than donors annually. United Network for Organ Sharing (UNOS), is a private nonprofit group.  They are contracted by the federal government to coordinate organ allocation.  As such, they are the recipients of taxpayer monies from the federal government. 4, 5
UNOS on it's website defines it's goal, mission and procedures as follows: UNOS uses an online database system (UNet) that collects, stores, analyzes and publishes all data that pertains to the patient waiting list, organ matching, and transplants. The system was launched in October of 1999.  It contains data regarding every organ donation and transplant event occurring in the United States since 1986. UNet is described by UNOS as a fail-safe, 24/7, secure Internet-based transplant information database. UNet enables the organ transplant institutions to: register patients for transplants, match donated organs to waiting patients, and manage the time-sensitive, life-critical data of all patients, before and after their transplants. 5
The proposed change, the first major overhaul of the system in a quarter century, is an ethical minefield and is sure to raise serious moral questions.  A number of transplant surgeons, bioethicists and patient advocates are welcoming the change. Many agree that age should be a factor in determining allocation of organs. However, others worry that this is a slippery slope of moral rationalization raising all of the gravest concerns about medical rationing.  Some have raised concerns that the changes might alter the pool of available organs by changing the pattern of people making living donations. Some also complain that the new system would unfairly penalize middle-aged and elderly patients at a time when the overall population is getting older.
Also, using criteria such as age, especially for an agency funded with federal tax dollars, implicates civil rights issues, specifically age discrimination.  Additionally, others query that if age is to be considered, why not perceived societal worth?  Are not many awaiting transplant more accomplished citizens than others? Should that factor be considered as well as age?  For example, should an otherwise healthy 50 or 60 year old, who might be business leader, physician, judge, attorney or other community leader be passed over in favor of a 25 year old who might be illiterate, on welfare and have a criminal history? Using age as a criterion will more than likely bring issues of comparative worth into the discussion.  These issues, as is obvious, are fraught with complexity, moral ambiguity and ethical concerns. 4, 5, 6, 7
The Office of Civil Rights (OCR) enforces the Age Discrimination Act of 1975 (Age Act), which prohibits discrimination on the basis of age in programs and activities receiving Federal financial assistance from HHS.  Under the Age Act, recipients may not exclude, deny, or limit services to, or otherwise discriminate against, persons on the basis of age. The Age Act does not cover employment discrimination that is enforced by the EEOC. The Age Act also does not apply to certain age distinctions in Federal, State, or local statutes or ordinances.  In addition, a recipient may take an action that is otherwise prohibited if the action reasonably takes into account age as a factor that is necessary to the normal operation or achievement of a statutory objective of a program. OCR ensures that people have equal access to and an opportunity to receive services from all HHS funded programs and services. Persons who believe they (or someone else) have been discriminated against — because of race, color, national origin, age, or disability — in health care or human services may file a complaint with OCR.5, 6, 7
One must worry that the very real accomplishments of UNOS could be overshadowed and endangered by embarking on this ethically tenuous new course.  Clearly, a federally funded (tax payer funded) private entity must carefully evaluate civil rights concerns when making alterations in its allocation scheme.  Otherwise, many of the issues already discussed above will come to the fore.  It would also seem that the United States Justice Department as well as the Civil Rights Division should review a change of this magnitude.  We would assume HHS and CMS would as well since all end stage renal patients are on Medicare, regardless of age and Medicare covers all transplants. 5, 6, 7
1. Young Patients Waiting for Kidneys May Get Priority
2. Under kidney transplant proposal, younger patients would get the best organs
3. Kidney transplant proposal would give an edge to younger patients
5. United Network for Organ Sharing (UNOS)
6. Medicare Coverage of Kidney Dialysis and Kidney Transplant Services
7. Discrimination on the Basis of Age
Posted by jomaxx in : health care news, health reform, medicine, Mental Health, Physicians, Public Health , add a comment
Suicidal Ideation Of Concern Among American Surgeons *

Rate 1.5 to 3 times higher than in general public
A recent study has indicated reasons for concern about the rate of suicidal thought among practicing surgeons in the United States.1 Suicide is a higher cause of mortality for physicians in general compared with other professions as well as the general public.  It would appear that a combination of general work related stress, job burnout, depression and pressures brought about by medical or surgical errors takes it toll.  The constant threat of litigation over imagined or real malpractice seems to be a major issue, particularly among surgeons for whom the risk of such actions is the greatest.  It also appears that surgeons are less likely to seek professional help for their depression than the general public and that the rate of suicidal thought is significantly higher among surgeons than the general public. 1, 3, 4, 5
One in 16 surgeons reported suicidal ideation in the preceding year according to data reported in the Archives of Surgery.  The study was based on a questionnaire sent to members of the American College of Surgeons.  Nearly 8,000 surgeons responded. Among surgeons 45 and older, the rate was 1.5 to 3 times higher than the general US population.  Persons who are highly educated, employed and married have lower rates of suicidal thoughts.  This makes these findings more startling as surgeons in the study were mostly married (88%), clearly highly educated, and essentially fully employed.   Also of interest was the finding that suicidal thoughts were higher in surgeons in the 45-54 age group than in younger individuals, the exact reverse of the usual findings in the general population where 45-54 year olds have lower rates of suicidal ideation than  younger persons. Historically, the suicide risk rate among physicians has been reported as higher in female physicians, but the results of this study found no differences between the sexes in the risk of suicidal thought. Depression has long been associated with suicidal thoughts and actions.  However, burn out has only recently begun to be recognized as a major factor leading to depression, suicidal thought and action.  Previous studies in medical students had demonstrated the impact of burnout as well. 1, 2
It is of concern that highly trained physicians and surgeons would not seek mental health services to deal with burnout, depression and suicidal thought. The most common reason given for this is that there appears to be great concern about licensing and loss of one's professional career.  Licensing boards are generally focused on physician impairment as opposed to physician illness and treatment, so that the fact of a diagnosis of depression would generally not be sufficient to warrant any action in most cases, especially if treatment is ongoing.  Still, many physicians, surgeons in particular, have great distrust of medical licensing boards as well as other professional monitoring organizations. This may well stem from the very nature of surgical training, practice and art, where a surgeon is solely responsible for his/her actions in the operative theater, as well as the outcome,
be it positive or negative. 1, 3, 4, 5
Health reform actions at the federal and state level will no doubt only add to the burden as more and more persons are brought into the mainstream of the medical care system.  Additionally, the rapidly expanding ranks of the elderly, due to the aging of the baby boomers is having an impact on the numbers of patients needing treatment and surgical interventions. All of this is occurring amidst an environment where medical school enrollments and residency training slots have not expanded rapidly enough to keep pace with demand.  Of particular concern is the effect of burnout in pushing experienced surgeons 50 and over into early retirement or reduced workload situations.  Another factor in play is the hostile reimbursement environment that forces physicians to deal with a plethora of varying rules across a spectrum of thousands of health insurance plans.  This is in addition to the intense pressures on payment implemented at the federal level though Medicare and at the state level though Medicaid.
All in all, a very worrisome picture is painted by this study.  We can only hope that bringing this data to light will encourage surgeons who may be facing some of these issues to seek help just as any patient would – and as they would advise their own patients to do.  We need all the experienced physicians and surgeons we can get, and we need them to be healthy in body and mind . . . obi jo and jomaxx
* Suicidal Ideation Raises Concern Among American Surgeons
1. Special Report, Suicidal Ideation Among American Surgeons (Arch Surg 2011;146(1):54-62)

2. Burnout and Suicidal Ideation among U.S. Medical Students
3. Study: Errors lead surgeons to contemplate suicide

4. Surgeons and suicide: a study in burnout
5. Depression, Burnout Make Surgeons Mull Suicide
www.blogsurfer.us www.alltheweb.com www.altavista.com www.aol.com www.associatedcontent.com www.bebo.com www.bing.com www.bloglines.com www.blogburst.com www.blogcatalog.com www.clusty.com www.digg.com www.excite.com www.google.com/buzz www.highbeam.com www.huffingtonpost.com www.lycos.com www.mashable.com www.netscape.aol.com www.newser.com www.propeller.com www.reddit.com www.topsy.com www.webcrawler.com www.wellsphere.com www.wikio.com www.wikipedia.org www.WorldTopNews.Info www.yahoo.com
Posted by Obi Jo in : health care reform, health insurance reform, health reform, medicine, politics , add a comment
Waivers from Obamacare fast-tracked by HHS
McDonald's, the United Federation of Teachers (with 351,000 members!) and others got a break this past week.  Quietly and without fanfare, the federal government granted them, and other high-profile companies and organizations waivers allowing them to opt out of a key mandate in the new health care law. The United Agricultural Benefit Trust (a California coop offering coverage to farm workers) was allowed to exempt 17,347 people. San Diego-based Jack in the Box's waiver is for 1,130 workers, while McDonald's asked to excuse 115,000. The waivers being granted at this time are for one year.  They have been granted to at least 30 major employers, insurers and unions, representing over 1 million employees.  These waivers will allow those companies and unions to maintain coverage which is minimal and far below the new laws requirements. In the case of McDonald's, and other employers, many of their plans are designed to offer some coverage to the many thousands of part-time workers they employ. The largest waiver was for the aforementioned United Federation of Teachers Welfare Fund in New York, whose mini-med plan has 351,000 enrollees. Other waivers were approved for CIGNA Healthcare (265,000 enrollees), Aetna Inc. (209,423 enrollees) and BCS Insurance Group (115,000 enrollees)
Administration officials have defended these actions as a protection for lower wage workers who desire coverage by trying to avoid the creation of a new group of of uninsured Americans before other options are available.  However, it is the massive health bill which has actually created this problem. Obama administration officials have tried to soften stepped up resistance to implementation of the new health bill by allowing these exemptions. In addition to complaints from unions, insurers and companies about the new laws current levels of benefits, a number of leading insurers, including WellPoint, Aetna and Cigna, have also objected to rules requiring them to cover  children who are seriously ill.  They have warned that they will simply stop selling new policies in some states because the rules do not protect them from having to cover too many sick children. In some states we are aware of insurers offering so called "family coverage" but not insuring children at all to get around the new requirements.  In some cases they are limited or eliminating the term family coverage all together.

Officials in Washington and policy consultants have countered that implementation and transition would always be considered the hardest part of the health plan.  Many predict that more and more companies will petition the government to delay, weaken or repeal various regulations.  Some feel that this will continue until the law is fully implemented in 2014.  However, many others are equally skeptical.
President Obama's hand picked director of the Office of Health Reform, Nancy-Ann DeParle, has openly admitted that concessions given to companies and insurers are attempts to avoid people losing coverage before the full law goes into effect.  She has argued that it is a "balancing act" and that the President is hoping to create a smooth pathway to get to 2014.
White House officials are struggling with implementation of the widely unpopular health reform law in the run up to the mid-term elections. Regulations are gradually being rolled out, with many more to be issued over the years to come. If past history is any guide, a Congressional bill that totals over 2,400 pages is likely to generate two to three times that many pages in new regulations.  The real threat of companies dropping their coverage due to the new law has evolved into this falls most problematic political issue.
Officials indicate that to date all but one waiver has been granted.  It is also unknown just how many waivers are pending at Health and Human Services (HHS). Since the waivers presently only extend for one year, many believe that employers will continue to seek renewals, as well as new or similar waivers as future limits and provisions of the health bill come into effect.  The health care reform law sets minimum annual limits on health expenses at $750,000 effective after September 23, 2010. This amount rises to $1.25 million September 23, 2011, to $2 million September 23, 2012 through January 1, 2014. In 2014, annual limits will be banned except for a few cases.
Lobbyists are very interested in securing waivers for clients.  They have not been surprised that the administration chose not to publicize them.  Some lobbyists have opined that the administration has been happy to keep these waivers low key. Others have commented that they too would have kept these hidden out of fear that other companies would hop on the waiver bandwagon.  The premise of the administration, said one lobbyist, that it can set a reform package, then impose expensive mandates, and expect it to be followed is totally invalidated by the waiver process.
Again, with elections coming up November 2nd, the timing could not be worse for the White House or Congressional Democrats. The major political issue here is that the President, Speaker Pelosi and Majority Leader Reid all promised that no person would lose the health coverage they have. It turns out this is not the case since here, one month before the election, some 1 million workers have been faced with loss of the coverage they had – that is unless the waivers were granted.
A recent survey (Mercer, LLC NY, NY) found the annual benefit provided by most mini-med plans (for those employers with at least 20,000 employees) was $10,000 in 2009.  Only 7% of all employers with 500 or more employees offer any kind of mini-med plans. Proposals in the health care reform law would allow low-wage employees to qualify for government-subsidized coverage that will be available from insurers offering coverage through new state insurance exchanges starting in 2014, supposedly reducing the need for mini-med plans.  Of course this assumes the plan is implemented as envisioned.  It also adds credence to critics who warned that many employers would simply drop coverage all together forcing many into the government controlled exchanges.  Of course, for some on the left, this is music to their ears, for as more persons are added to government controlled health insurance it moves the nation one step closer to their goal of single payer, government run health care . . . fully socialized medicine by any definition . . . obi jo and jomaxx
Obama Administration Grants Health Care Waivers to Big Companies, Unions – http://www.foxnews.com/politics/2010/10/08/obama-administration-grants-health-care-waivers-big-companies-unions
Waivers Aim at Talk of Dropping Health Coverage – http://www.nytimes.com/2010/10/07/business/07insure.html
Obama grapples with implementing unpopular health law before Nov. – http://thehill.com/blogs/healthwatch/health-reform-implementation/123305-obama-grapples-with-implementing-unpopular-health-law-weeks-before-election
White House defends waivers from new health law – http://www.wral.com/business/story/8417118/
McDonald's, 29 other firms get health care coverage waivers – http://www.usatoday.com/money/industries/health/2010-10-07-healthlaw07_ST_N.htm
A third of employers may be penalized for health coverage deemed 'unaffordable' – http://www.mercer.com/summary.htm?idContent=1378875
HHS swiftly OKs waivers for 'mini-med' sponsors – http://www.businessinsurance.com/article/20101010/ISSUE01/310109971#
White House defends waivers from new health law – http://srnnews.townhall.com/news/Health/2010/10/07/white_house_defends_waivers_from_new_health_law
www.blogsurfer.us www.alltheweb.com www.altavista.com www.aol.com www.associatedcontent.com www.bebo.com www.bing.com www.bloglines.com www.blogburst.com www.blogcatalog.com www.clusty.com www.digg.com www.excite.com www.google.com/buzz www.highbeam.com www.huffingtonpost.com www.lycos.com www.mashable.com www.netscape.aol.com www.newser.com www.propeller.com www.reddit.com www.topsy.com www.webcrawler.com www.wellsphere.com www.wikio.com www.wikipedia.org www.WorldTopNews.Info www.yahoo.com
Posted by Obi Jo in : health care news, health care reform, health insurance reform, health reform, Medicare, medicine, Pharmaceuticals, Physicians, Public Health, women , add a comment
The CDC believes that far too few adults are maintaining vaccinations or getting vaccinated at all. C.D.C. recommends that ALL people 19 and older receive immunizations against as many as 14 infectious diseases, while remembering that not all adults require every vaccine. Most of the time, adults rarely think about getting shots unless they are injured or plan travel to an undeveloped country.
For example, this year alone, over 11,000 cases of whooping cough (pertussis) have been reported nationwide. Infections are near record levels in California and 9 infants have died. No doubt some of these young children had not received all of their vaccinations.  Still, it is firmly believed that some of those deaths could have been prevented if more adults had also been immunized.
CDC studies currently show that only 7% of Americans over age 60 have received the herpes zoster vaccine to prevent shingles.  Shingles is a painful nerve infection which can become a chronic pain issue and cause debilitation. The widely publicized vaccine against the two types of human papilloma virus that cause 70% of all cervical cancers has to date only been received by an estimated 11% of young women.
More concerning is data from a study by the National Foundation for Infectious Diseases conducted in 2007 which showed that 40% responded that if they had been vaccinated as a child they no longer needed any other vaccinations.  Even worse is that some 18% said that vaccines were not necessary for adults at all.
One aspect of the new health care law should be of some help in removing barriers that may be keeping adults away from vaccinations.  The new health plan mandates that group and individual health plans along with Medicare provide preventive health services, including immunizations recommended by the C.D.C., at no charge. For insured persons, that will mean no co-payments, co-insurance or deductibles. However, that is not the entire story. If your insurance is through a group or individual health plan, your plan must be new, or have been substantively changed, in order for the new requirements to apply. Also, some of the CDC recommendations, those which are most recent, will not be covered initially.
From the standpoint of disease prevention, vaccines are cheap.  One trip to the emergency room due to a significant case of the flu or pneumonia can generate bills totally in the thousands of dollars. Flu shots are almost always to be found for about $20 and for many individuals, are often found at no charge.  Pneumonia vaccines cost around $70 to $80 versus potentially much more if you get pneumonia.
Many local pharmacies, including most of the large chain pharmacies offer vaccinations.  Some even have so-called "retail clinics" and administer a wide range of vaccines.  The most well known include CVS MinuteClinics and Walgreens Take Care Clinics. A wide range of vaccines can be obtained at these pharmacies.  Prices vary but some examples include: hepatitis A ($110-$120) and B ($100-$110), meningitis ($140-$150), pneumonia ($70-$80) and DPT (diphtheria, pertussis and tetanus ($80-$90). There are literally thousands of pharmacies nationwide offering these services, with many open daily.  Usually appointments are not necessary nor are prescriptions.  Some larger chains even offer travel vaccines with specified lists for defined areas of travel. In all states, pharmacists are licensed to give flu shots after taking some basic courses.  Many states allow pharmacists to administer a full range of vaccines as well.
This raises the question, why can't I get these shots from my doctor? In many cases you can, but increasingly, the cost of vaccines are not covered for physicians at a rate commensurate with what they must pay.  Also, administration costs are barely if at all covered by many insurers.  Recently, flu shots were available at the local family doctor here, but were not "advertised" and given only if established patients asked.  This was actually done as a courtesy. So it would appear that vaccines have made the jump to the public health arena completely.  This is good news overall, as the broader the range of persons vaccinated against communicable disease, the better for all, regardless of age. This is especially true in an age where inter-continental and international travel occur thousands of times daily . . . jomaxx and obi jo

Cost and Lack of Awareness Hamper Adult Vaccination Efforts – http://www.nytimes.com/2010/09/25/health/25patient.html?_r=1&emc=tnt&tntemail0=y
Saving Lives:Integrating Vaccines for Adults into Routine Care – http://www.nfid.org/pdf/publications/adultimmcta.pdf
Grantee Immunization Websites – http://www.cdc.gov/vaccines/spec-grps/prog-mgrs/grantee-imz-websites.htm
Vaccinations for Adults:You're NEVER too old to get immunized! – http://www.immunize.org/catg.d/p4030.pdf
www.blogsurfer.us www.alltheweb.com www.altavista.com www.aol.com www.associatedcontent.com www.bebo.com www.bing.com www.bloglines.com www.blogburst.com www.blogcatalog.com www.clusty.com www.digg.com www.excite.com www.google.com/buzz www.highbeam.com www.huffingtonpost.com www.lycos.com www.mashable.com www.netscape.aol.com www.newser.com www.propeller.com www.reddit.com www.topsy.com www.webcrawler.com www.wellsphere.com www.wikio.com www.wikipedia.org www.WorldTopNews.Info www.yahoo.com
Posted by Obi Jo in : health care news, health care reform, health insurance reform, health reform, Insurance, politics, Public Health, Tax Policy , add a comment
One aspect of the new health care bill being implemented is the small business health insurance tax credit.  It is estimated that the value of these credits will reach some $40 billion over the next 10 years. Those tax credits of course are being offset by large tax increases in other areas, including taxes on businesses and individuals.  This year, the tax credit extends to companies with fewer than 25 full-time workers and average wages of less than $50,000 a year. To qualify, employers must pay at least 50% of their employees' health care premiums. Small businesses with 10 full-time employees or fewer earning an average of $25,000 or less are eligible for the largest credit, 35% of their health insurance premium costs. Companies with larger numbers of employees earning more receive smaller credits on a sliding scale. Analysis shows that up to 16.6 million workers are in firms that would be eligible for the tax credit in 2010 to 2013.
The tax credit only applies to "employees" and excludes owners and their families of small businesses. This would seem to be a somewhat punitive measure which punishes small firms, sole proprietors, LLC and S corps.  For some reason, Congress and the President felt that these entities did not qualify for a health insurance credit even though increasingly, many couples run their businesses as a LLCs with only one or two partners. This would appear to be a flaw in the application of this "benefit".
Nevertheless, this may be some good news to some small employers over the short-term, although it is clear that premium increases will continue over the next several years, which will make the future end of these credits very painful and problematic for those businesses who fail to plan for that day of reckoning . . . obi jo
Lightening the Health Care Load for Small Businesses – http://www.nytimes.com/2010/09/18/health/18patient.html?_r=1&emc=tnt&tntemail0=y
Realizing Health Reform's Potential: Small Businesses and the Affordable Care Act of 2010 – http://www.commonwealthfund.org/Content/Publications/Issue-Briefs/2010/Sep/Small-Businesses.aspx
Small Business Health Care Tax Credit Worksheet – http://www.irs.gov/pub/irs-utl/3_simple_steps.pdf
Fact Sheet: Small Business Health Care Tax Credit – http://www.whitehouse.gov/the-press-office/fact-sheet-small-business-health-care-tax-credit
www.blogsurfer.us www.alltheweb.com www.altavista.com www.aol.com www.associatedcontent.com www.bebo.com www.bing.com www.bloglines.com www.blogburst.com www.blogcatalog.com www.clusty.com www.digg.com www.excite.com www.google.com/buzz www.highbeam.com www.huffingtonpost.com www.lycos.com www.mashable.com www.netscape.aol.com www.newser.com www.propeller.com www.reddit.com www.topsy.com www.webcrawler.com www.wellsphere.com www.wikio.com www.wikipedia.org www.WorldTopNews.Info www.yahoo.com
Posted by Obi Jo in : health care news, health care reform, health insurance, health insurance reform, health reform, politics, Public Health, Tax Policy , add a comment
Back in March, House Speaker Nancy Pelosi (D-California), when speaking about what was in the then pending ObamaCare plan said, "Congress has to pass the bill so you can find out what's in it, away from the fog of controversy." We see.  Vote now, read later.  Then much later begin to understand the mess that these inside the beltway power addicts have created.
Well folks, your friendly Congress persons did just that.  They (almost exclusively Democrats) passed the bill.  Since that time all Americans have been finding out just what is in it. And in short they do not like it and are liking even less these Democratic politicians (or any career politician of any party) that foisted this 2,400 page monstrosity upon the citizenry.

Now, we find a little noticed revenue provision, one of about 15 in the bill, which was essentially "overlooked" (guess that was too much for these pols to read) places enormous bureaucratic tax reporting burdens on all businesses.  At present a large number of Democrats are j0ining with Republicans in calling for repeal of this onerous tax provision in the new health care law.
The theory was that in order to improve compliance with tax laws, businesses would be required to file a 1099 tax form identifying anyone to whom they pay $600 or more for goods or merchandise in a year. Businesses will also have to send copies of the form to their vendors, suppliers and contractors.    Under the law, businesses will be required to report purchases of items like office equipment, food and bottled water, gasoline, lumber and plumbing supplies if payments to any vendor in the course of a year total at least $600. They will, in many cases, also have to report payments for things like travel and telephone and Internet service.  The annual reports must include the vendor's address and taxpayer identification number.  In other words, if you buy more than $600 a year in gas from the corner station, you have file a 1099 for your payments to them and report it to the IRS.  Does anyone have time for this nonsense?

Understandably, businesses are denouncing the requirement.  Even the national taxpayer advocate at the Internal Revenue Service, Nina E. Olson, said the reporting burden might "turn out to be disproportionate as compared with any resulting improvement in tax compliance."
Republicans want a full repeal. In a recent speech, the House Republican leader, Representative John A. Boehner of Ohio, said the "1099 mandate" showed how the health care law could "wreak havoc on employers and entrepreneurs." Republicans also see this as just one example of  the intrusive role the I.R.S. will play in enforcing the health care law, including its requirement for most Americans to carry insurance.
In the end, we can see that tax policy and tax reform are linked to health reform (as is immigration reform as we have posted on previously).  In the end, we have believed that all Congress accomplished was to set up a system of reduced benefits for Medicare and increased fees and taxes to find a way to subsidize health insurance for the variously estimated 30 or so million without coverage, many of whom choose to be without coverage.  We are no fans of the health insurance industry, but saddling American citizens and businesses with onerous taxes and reporting requirements is not the way to go . . . obi jo and jomaxx
Many Push for Repeal of Tax Provision in Health Law – http://www.nytimes.com/2010/09/12/health/policy/12health.html?_r=1&emc=tnt&tntemail0=y
Movement to Repeal ObamaCare Tax Requirement Gains Momentum – http://www.thenewamerican.com/index.php/usnews/health-care/4584-movement-to-repeal-obamacare-tax-requirement-gains-momentum
Democrats join GOP in bid to repeal payment reports – http://www.newsobserver.com/2010/09/12/676676/democrats-join-gop-in-bid-to-repeal.html
Health care reform bill summary: powerful tax bombs, delayed fuses – http://www.csmonitor.com/Business/Tax-VOX/2010/0323/Health-care-reform-bill-summary-powerful-tax-bombs-delayed-fuses
Josten: Repeal the 1099 Reporting Mandate – http://www.rollcall.com/news/49737-1.html
www.blogsurfer.us www.alltheweb.com www.altavista.com www.aol.com www.associatedcontent.com www.bebo.com www.bing.com www.bloglines.com www.blogburst.com www.blogcatalog.com www.clusty.com www.digg.com www.excite.com www.google.com/buzz www.highbeam.com www.huffingtonpost.com www.lycos.com www.mashable.com www.netscape.aol.com www.newser.com www.propeller.com www.reddit.com www.topsy.com www.webcrawler.com www.wellsphere.com www.wikio.com www.wikipedia.org www.WorldTopNews.Info www.yahoo.com
Posted by Obi Jo in : E Health, EHR (electronic health records), health care news, health care reform, health reform, Hospitals, medicine, Nursing, patient care, Physicians, Public Health , add a comment
Despite the many difficulties and costs involved in the gradual movement of medical records systems to fully digital mode, it appears that where implemented, digital data systems are making quite a difference.   A new study shows that patients treated at hospital emergency rooms that use all-digital-records systems are more likely to have shorter stays than at hospitals with paper or basic digital-records systems. The study was based on data from the 2006 National Hospital Ambulatory Medical Care Survey.  It found that people spent 22.4% less time and were treated 13.1% more quickly at hospitals with complete electronic health-records systems compared with other hospitals. It also found that hospitals with basic computerized records were less efficient than other hospitals. Emergency-room wait times at those semi digital hospitals were 47.3% longer for patients with an urgent or semi-urgent matter. Of course, training of medical staff, physicians and nurses, is critical to both acceptance and overall ease of use of any system implemented.

Another trend just gaining ground is the use of "apps" for various mobile phones and PDA's as well as computer web site updates related to emergency room access and wait times.  A suburban Boston hospital has introduced a new way for patients to avoid long emergency room waits — texting.  MetroWest Medical Center located outside of Boston in Framingham, launched the state's first texting program that allows potential patients to find out ER wait times before making the trip to the hospital. The hospital began the service last week in hopes of building its market share and improving ER performance — and by extension, patient satisfaction. Since that time, people have sent in more than 450 text requests from their cell phones for wait times at the medical center's emergency rooms at Framingham Union Hospital and Leonard Morse in Natick. Average wait times as of yesterday afternoon were 24 minutes and 6 minutes, respectively. The medical center measures wait times from when patients check in to when they see a doctor. Ochsner Clinic, based in New Orleans, with affiliated throughout southeast Louisiana has also moved to the use of "apps" as well a maintaining a real time online report of wait times at the ERs in their various medical facilities.
Of course, in a real life and death emergency, it is hard to imagine anyone using any of these services since a call to 911 or an immediate trip to the hospital would seem more prudent.  For less than life threatening emergencies, however, this would seem to be common sense concept, to reduce waiting and its associated frustration and tension which affects both care givers and patients.  Health information technology and the use of newer applications that were not originally designed for health care (texting, mobile downloads, web based monitoring) will make the difference going forward.  Real health reform will come from true innovation in technology and subsequent adaptation with service based innovations as well . . . obi jo and jomaxx
Texting, On-Line Updates Assist Patients Seeking Timely ER Care – http://www.associatedcontent.com/article/5708630/texting_online_updates_assist_patients.html
Digital hospital records tied to higher efficiency – http://www.azcentral.com/arizonarepublic/business/articles/2010/08/20/20100820digital-hospital-records-more-efficient.html
Hospital starts texting service for ER wait times – http://www.boston.com/news/health/blog/2010/08/hospital_starts.html
CURRENT EMERGENCY ROOM WAIT TIMES – http://www.ochsner.org/emergency
www.blogsurfer.us www.alltheweb.com www.altavista.com www.aol.com www.associatedcontent.com www.bebo.com www.bing.com www.bloglines.com www.blogburst.com www.blogcatalog.com www.clusty.com www.digg.com www.excite.com www.google.com/buzz www.highbeam.com www.huffingtonpost.com www.lycos.com www.mashable.com www.netscape.aol.com www.newser.com www.propeller.com www.reddit.com www.topsy.com www.webcrawler.com www.wellsphere.com www.wikio.com www.wikipedia.org www.WorldTopNews.Info www.yahoo.com
Posted by Obi Jo in : health care news, health care reform, health insurance, health insurance access, health insurance reform, Insurance, insurance access, Insurance Profits, Medicare, medicine, Patents, patient care, Physicians, Public Health , add a comment
Doctors are openly criticizing  growing efforts by health plans and health insurers to direct patients toward certain physicians based on perceived cost or quality, arguing that the rankings may be unreliable and unfair. In response to new evidence that patients are receiving inaccurate physician profiles from health insurers, the American Medical Association (AMA) delivered letters today to the nation's largest health insurance companies asking for immediate action to improve the accuracy, reliability and transparency of physician ratings.
The AMA sent letters to 45 health insurance companies nationwide asking them to verify that their physician rating programs are accurate by allowing outside experts to analyze them.  Forty-seven (47) state medical societies also signed the letters. The AMA is concerned that health plans are not providing customers with accurate information when they rate physicians based on cost and quality. Physician ratings have grown in popularity as insurers seek to provide more information to members and employers to evaluate the quality and cost of services. The AMA cites a March study by the RAND Corp. published in the New England Journal of Medicine that indicated physician ratings by health insurers can be wrong up to two-thirds of the time for some groups of physicians.  In that study the final conclusion was that current methods for profiling physicians with respect to costs of services may produce misleading results.
Patients should always be able to trust that insurers are providing accurate and reliable information on physicians," said AMA President Cecil Wilson in a statement. Robert Zirkelbach, spokesman for America's Health Insurance Plans said that insurers are working closely with providers to develop these measures. "This is an ongoing process that is continually improving."    That comment however, begs the question of just who is it that is making up the measures?   Who has input?  Are physicians and others involved in an open process, or is this a closed door endeavor.  Health plans after all, are funding agents, taking in premiums and making payment for services.  They keep the margin – which goes up if doctors have fewer visits, order less tests and do fewer procedures.  So, is " quality" really being measured by most health insurers, or in the end, is it overall cost to the health insurer that rules the day?

Having said all that, we know that the primary rating measure for insurer is cost – read, what they have pay out to providers (doctors, hospitals, labs, etc.).  Yes, they look at other things such as certification, specialization, office hours, convenience for patients, locations and the like.  But in the end, they look and profile based on visits, tests and procedures.   Health plans quantify these measures via the CPT coding system and they then look at overall costs.  In the end, the most "cost efficient" doctors (read cheapest), are for the most part who are found on select panels.  This process reached a peak with the failed HMO craze of the 80's and early 90's.  More and more, open panels have become the norm.  However, in light of a likely squeeze on health insurance profits, health plans are looking to resurrect many of these programs to limit physician panels and therefore limit access of their subscribers.  The end result will be to reduce costs – as well as increase health plan profits.

Measurement of physician and surgeon "quality" in the end, is exceedingly difficult, beyond the most obvious of measures such as overall mortality and morbidity associated with interventions performed by an individual physician.  We applaud the AMA and other medical societies for publicly calling out health plans and health insurers.  They should and MUST make their profiling measures public so that they can be independently reviewed for accuracy, veracity and reliability.  Also, physicians need to know what they are being judged on by these payers, and patients must have confidence that these ratings and rankings are of some real value . . . jomaxx and obi jo
AMA and State Medical Societies Call on Insurers to Publicly Document the Accuracy of Physician Cost Profiling – http://www.ama-assn.org/ama/pub/news/news/physician-cost-profiling.shtml
AMA presses insurers on doc-rating programs – http://www.modernhealthcare.com/apps/pbcs.dll/article?AID=/20100719/NEWS/307199967
Doctors Slam Insurers Over Their Rankings – http://online.wsj.com/article/SB10001424052748704720004575377523886401684.html
Physician Cost Profiling — Reliability and Risk of Misclassification – http://content.nejm.org/cgi/content/short/362/11/1014
AMA wants Humana, others to consider quality more in ranking doctors – http://www.courier-journal.com/article/20100719/BUSINESS/7190349/1003/rss03
AMA battles insurers over doctor ratings – http://www.startribune.com/lifestyle/health/98797709.html?elr=KArksD:aDyaEP:kD:aUt:aDyaEP:kD:aUiD3aPc:_Yyc:aU7DYaGEP7vDEh7P:DiUs
Medical Groups Criticize Insurers on Rating Doctors – http://prescriptions.blogs.nytimes.com/2010/07/19/medical-groups-criticize-insurers-on-rating-doctors/
www.blogsurfer.us www.alltheweb.com www.altavista.com www.aol.com www.associatedcontent.com www.bebo.com www.bing.com www.bloglines.com www.blogburst.com www.blogcatalog.com www.clusty.com www.digg.com www.excite.com www.google.com/buzz www.highbeam.com www.huffingtonpost.com www.lycos.com www.mashable.com www.netscape.aol.com www.propeller.com www.reddit.com www.topsy.com www.webcrawler.com www.wellsphere.com www.wikio.com www.wikipedia.org www.WorldTopNews.Info www.yahoo.com
Posted by Obi Jo in : health care news, medicine, politics, Public Health, women , add a comment
Both the number and rate of U.S. births fell in 2008, according to   recent data — a change partly attributable to uncertainty about the economy. The decline was seen in nearly all age groups, from teens 15 and up through women in their 30s, reported researchers from the National Center for Health Statistics, part of the Centers for Disease Control and Prevention. The birth rate rose only in women 40 and older.

An estimated 4,251,095 births occurred in 2008, down nearly 2% from the 4,317,119 in 2007 — the highest number ever registered in the USA. The "crude birth rate," or the number of births per 1,000 total population, also fell 2% between 2007 and 2008.

Other highlights of the CDC's preliminary 2008 births report include:

•The U.S. teen birth rate dropped 2% after rising in both 2006 and 2007. A decline in teen pregnancies had been a public health success story, but when the rate began to rise, some observers wondered whether teens had grown tired of prevention messages.
•The preterm, or premature, birth rate dropped 3% to 12.3% of all births. The decline occurred mainly in late preterm births, those that at 34 to 36 weeks gestation.
•The C-section rate rose for the 12th straight year to an all-time high of 32.3%. Still, the pace of the increase has slowed in the last few years.

So the economy does influence reproduction . . . something we all suspected . . . jomaxx

CDC: U.S. birth rate falls, but not among moms 40 and up – http://www.usatoday.com/news/health/2010-04-06-birth-rate_N.htm
U.S. birthrate drops 2 percent in 2008 – http://www.washingtonpost.com/wp-dyn/content/article/2010/04/06/AR2010040600758.html
Overall Birth Rates are Down, But Up for Older Women – http://www.latimes.com/news/health/boostershots
Rise in teen birth rate may have been 'blip' – http://www.cnn.com/2010/HEALTH/04/06/teen.births.cdc
www.blogsurfer.us www.alltheweb.com www.altavista.com www.aol.com www.associatedcontent.com www.bebo.com www.bing.com www.bloglines.com www.blogburst.com www.blogcatalog.com www.clusty.com www.digg.com www.excite.com www.google.com/buzz www.highbeam.com www.huffingtonpost.com www.lycos.com www.mashable.com www.netscape.aol.com www.propeller.com www.reddit.com www.topsy.com www.webcrawler.com www.wellsphere.com www.wikio.com www.wikipedia.org www.WorldTopNews.Info www.yahoo.com